Our Airbnb was on the Leith Walk, just a little bit outside the core of Edinburgh. This proved a good choice, far enough outside the Royal Mile area to avoid tourist traps, but gentrified enough to provide good options for visitors.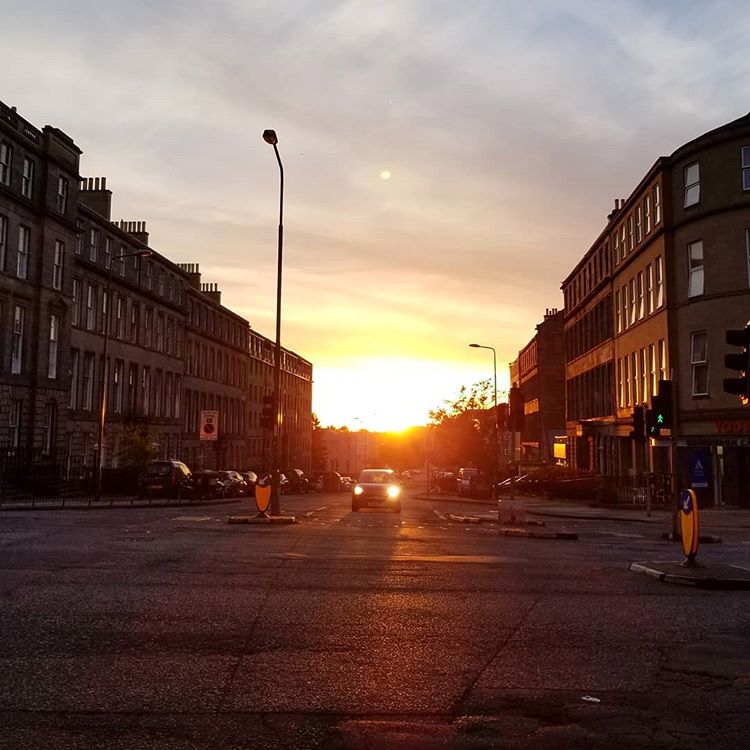 The 305 Kitchen is a new and stylish cafe that serves comfort food, including excellent bagel sandwiches and breakfast rolls, which I learned quickly are simply small sandwiches, rather than pastries. I enjoyed one filled with a lorne sausage, a traditional square and crispy Scottish sausage. Delicious.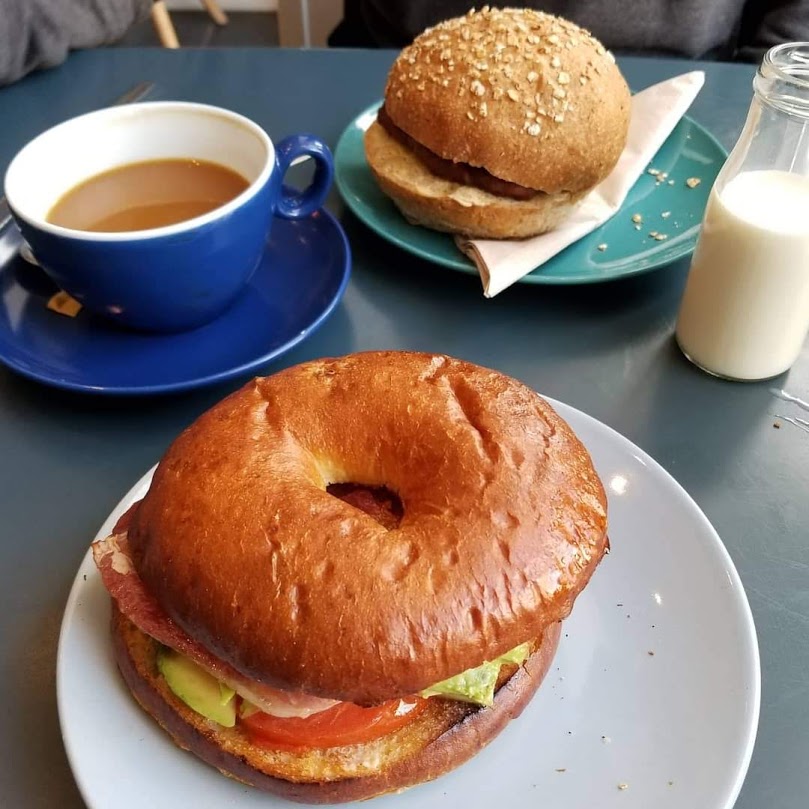 Twelve Triangles was one of our last breakfast finds along the Leith Walk. This artisan bakery had a nice selection of pastries in the window which can be enjoyed with coffee and tea in their cosy little space.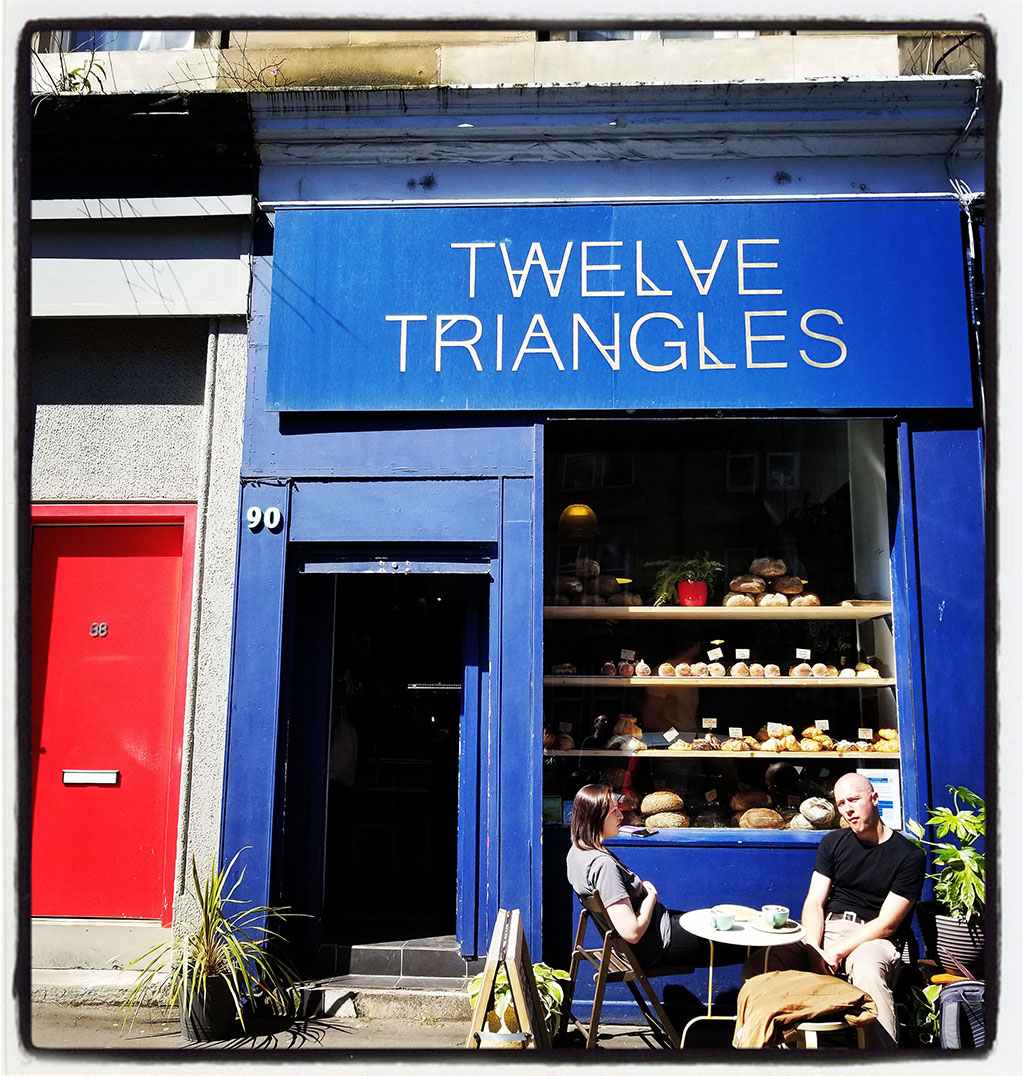 Woodland Creatures is a trendy but relaxed bar with a good beer selection and a mix of affordable food options. We enjoyed dinner and drinks here while we caught up with a friend of Josie's — they hadn't seen each other in 20 years and it was a coincidence we were in Edinburgh at the same time!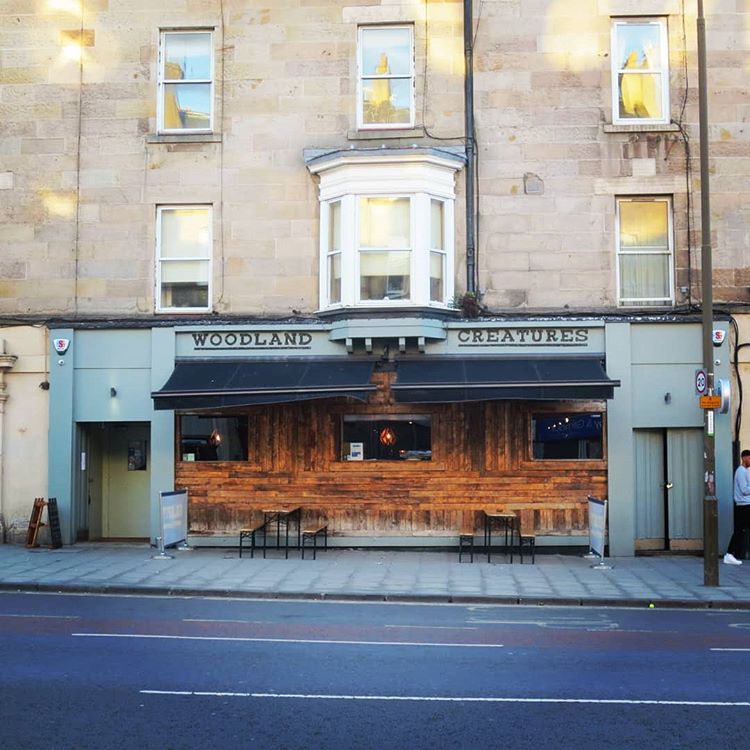 Nearby, the Leith Depot is something of a community hub, a busy little bar filled with locals of all demographics, with live music upstairs. We enjoyed drinks and some small plates here.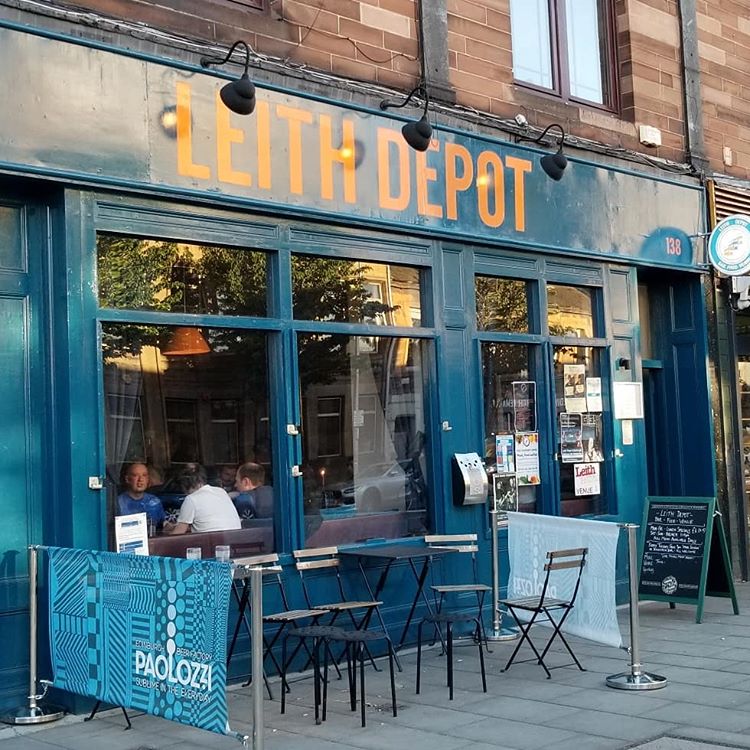 Sadly we later learned that the Leith Depot is slated for demolition to make way for a student housing development. Posters opposing the demolition are spread throughout the area, but it's likely going to be a tough battle to win.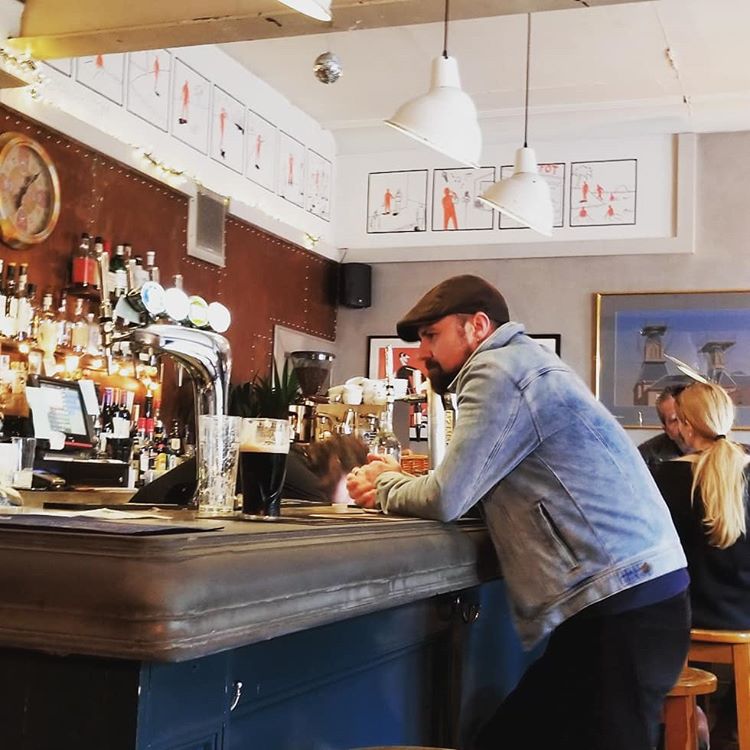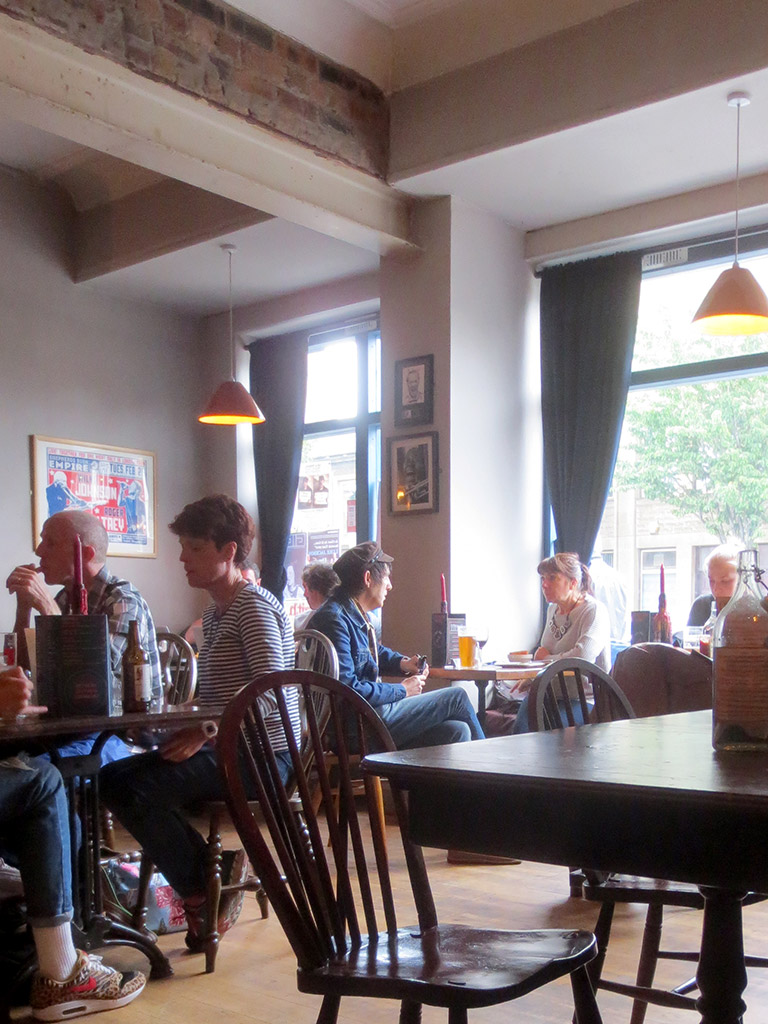 No visit to Scotland would be complete without a stop at the chippy. Cafe Piccante, just a bit off Leith Walk, has a garish neon decor but the food is classic deep fryer fare.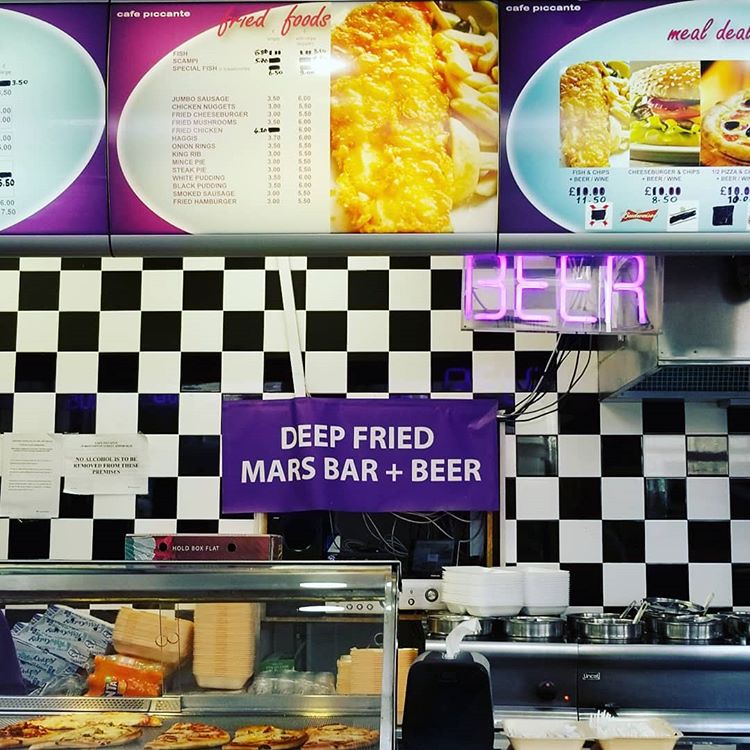 We played it safe and enjoyed a couple nice traditional fish and chip suppers, but if you like, they'll also batter up a Mars bar, some haggis pudding, a steak, a pizza, or a hamburger and toss it in the fryer.
To further expedite the shortening of your life, you can also order a pack of cigarettes from their delivery menu, though it's unclear if those can also be deep fried.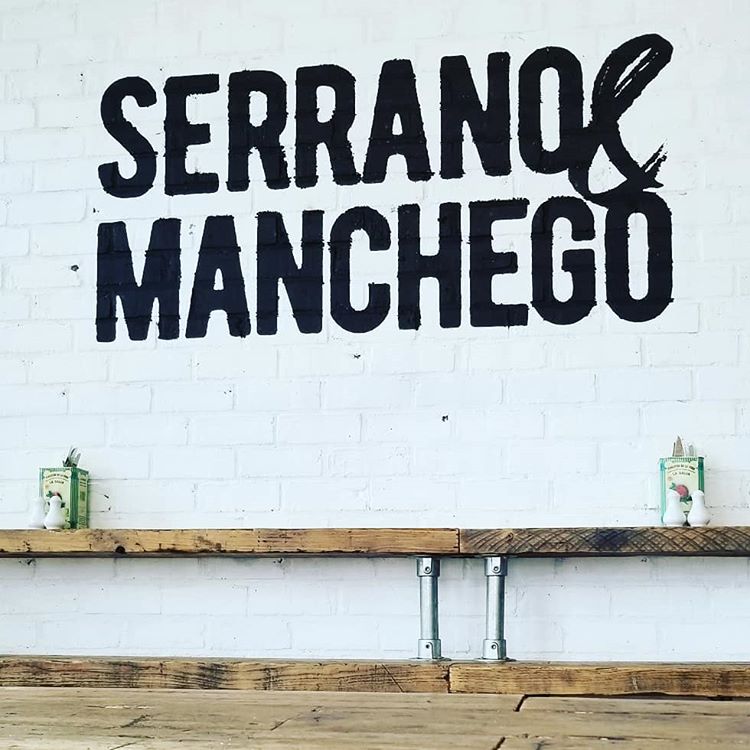 Serrano & Manchego was one of the few places we returned to twice on our trip, once for breakfast and then again on our last night for dinner.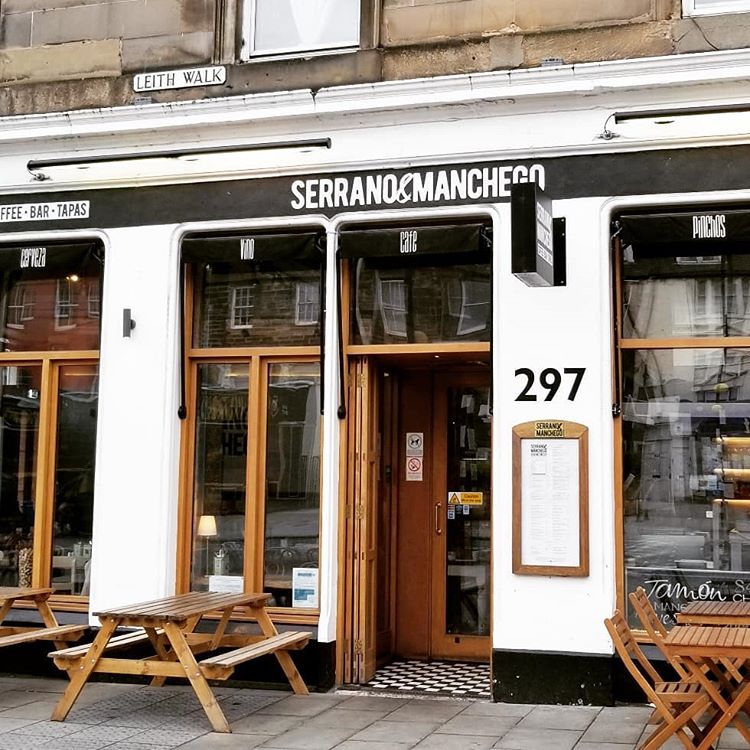 This nicely renovated restaurant brings back fond memories of our visits to Spain, with all the classic menu items making an appearance, from churros through to jamon.
For breakfast, Josie was able to enjoy a portion of her beloved pan con tomate (toast with tomato pulp) while I enjoyed a couple delicious fried eggs with jamon and then went straight for the churros.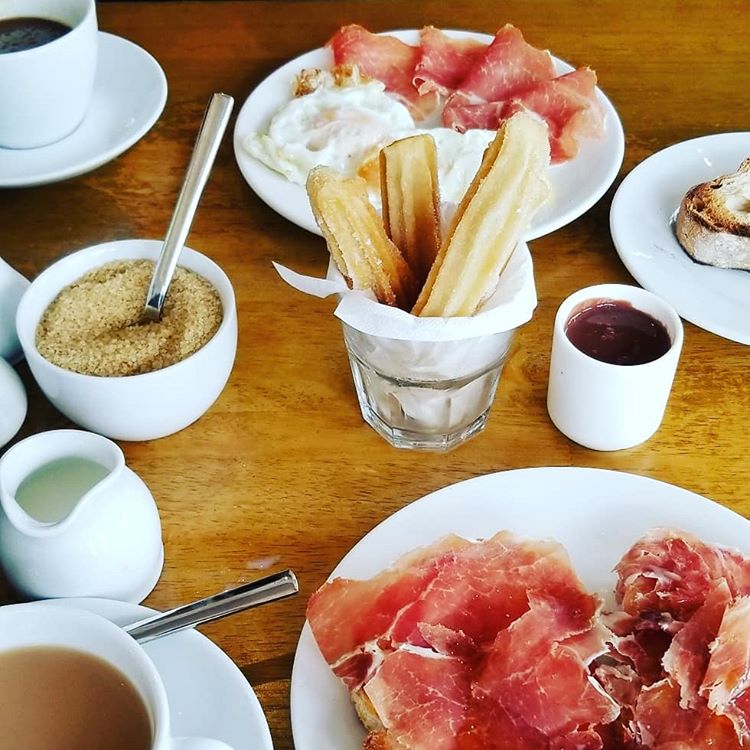 When we returned for dinner we rounded things out with a very traditional potato tortilla and very non-traditional vegan haggis croquetas — both delicious!