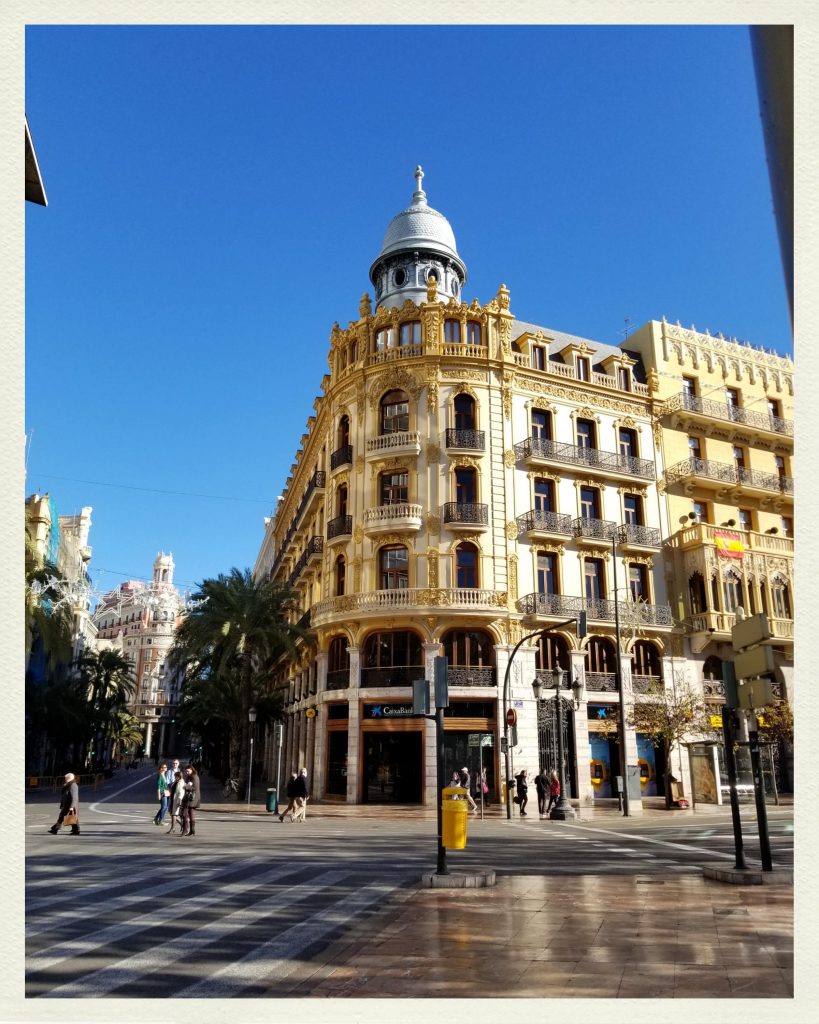 To get our bearings on our first full day in Valencia, we took a leisurely wander through the heart of the Ciutat Vella (Old City). It was a Sunday and a holiday so most sites were closed, but it was a good overview of the places we might revisit later.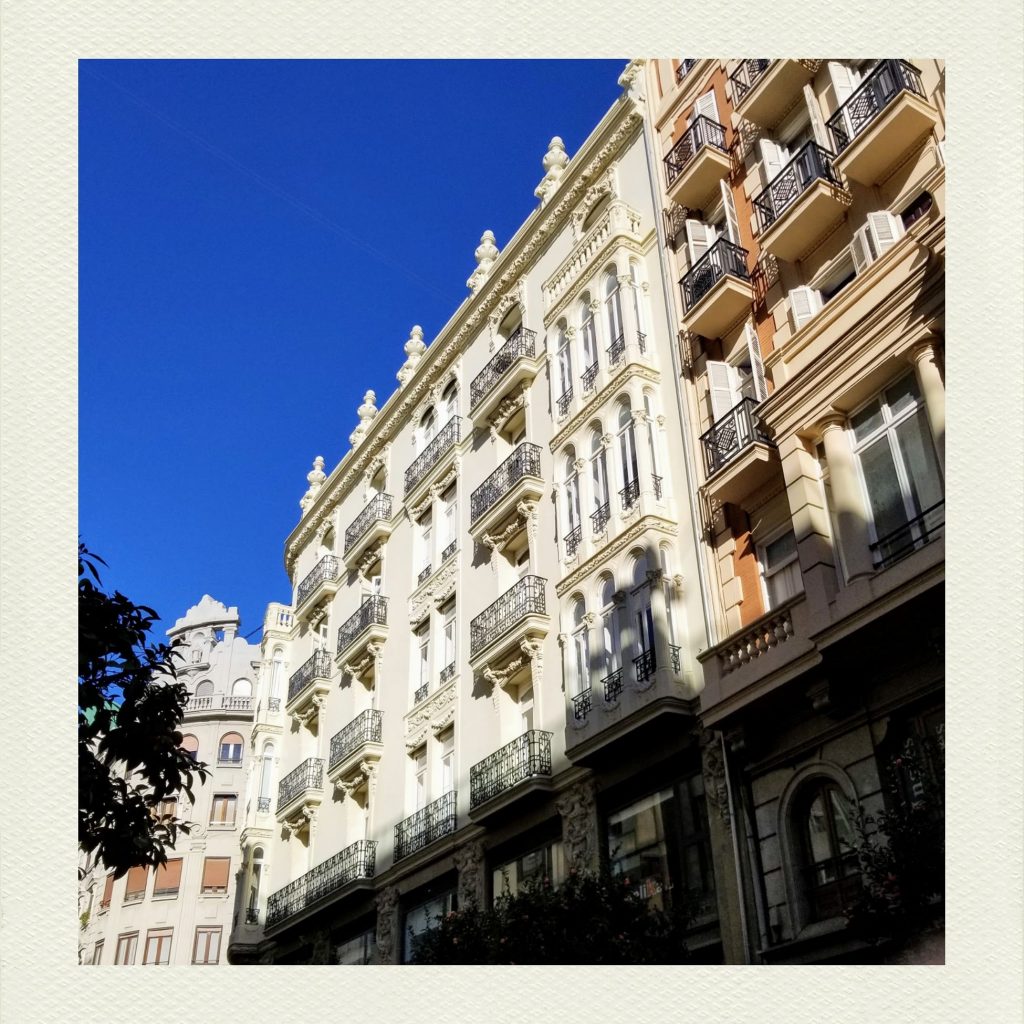 The first square we encountered was Plaza del Ayuntamiento (Town Hall Square) which is lined with beautiful buildings including the Town Hall and the Central Post Office.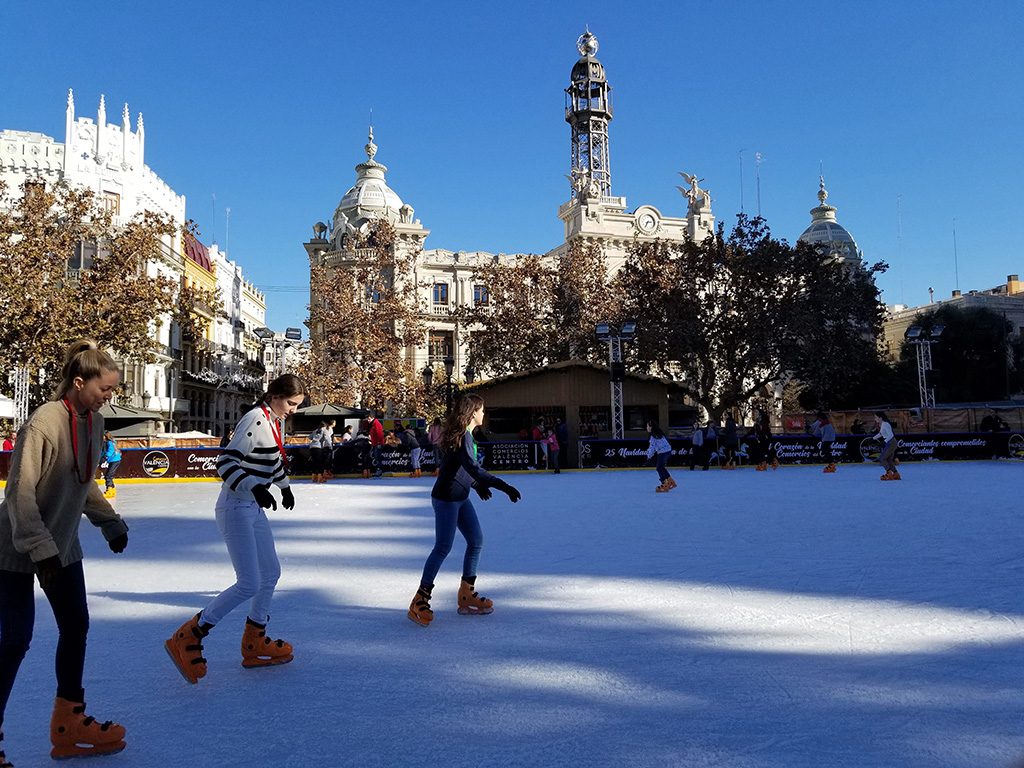 With the Christmas holidays still in effect through to Three Kings Day, the square was filled with numerous holiday stalls, a busy artificial ice skating rink, and a large traditional carousel.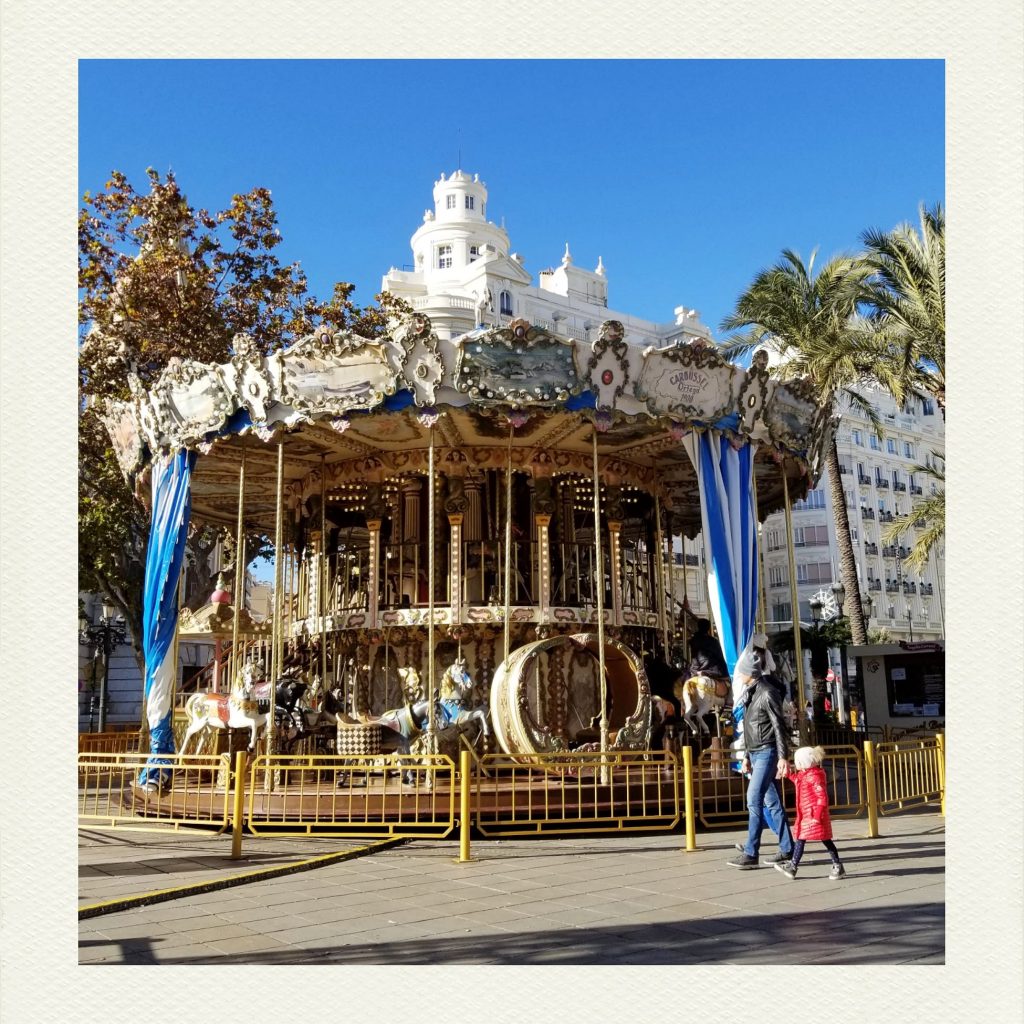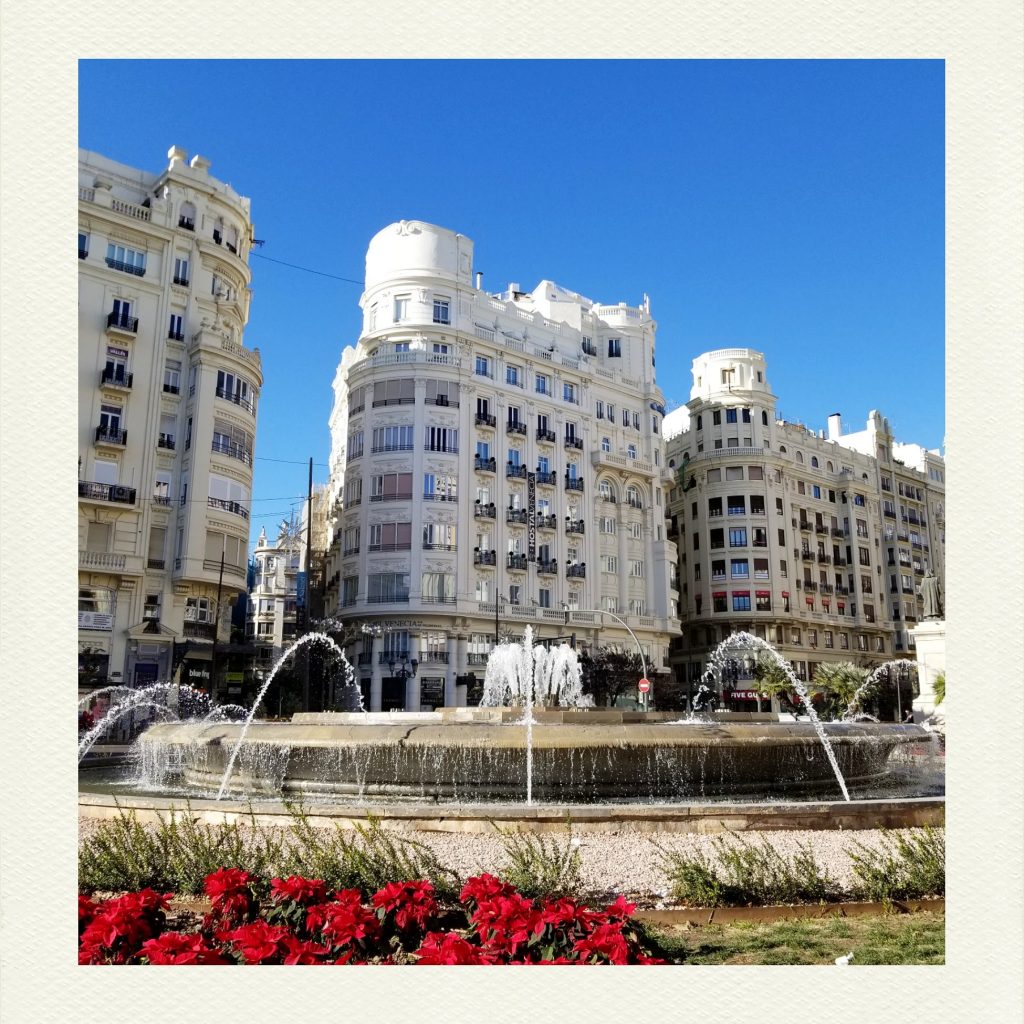 A little further along we reached Plaza de la Reina, which is adjacent to the Valencia Cathedral and is considered the heart of Valencia.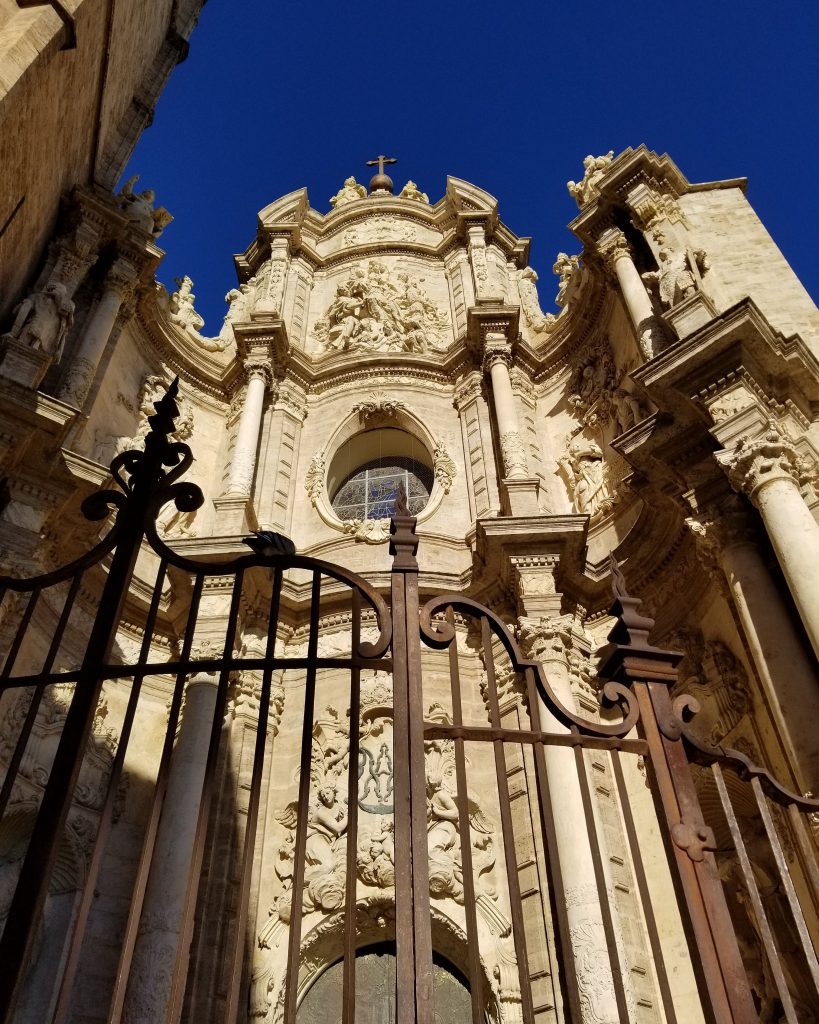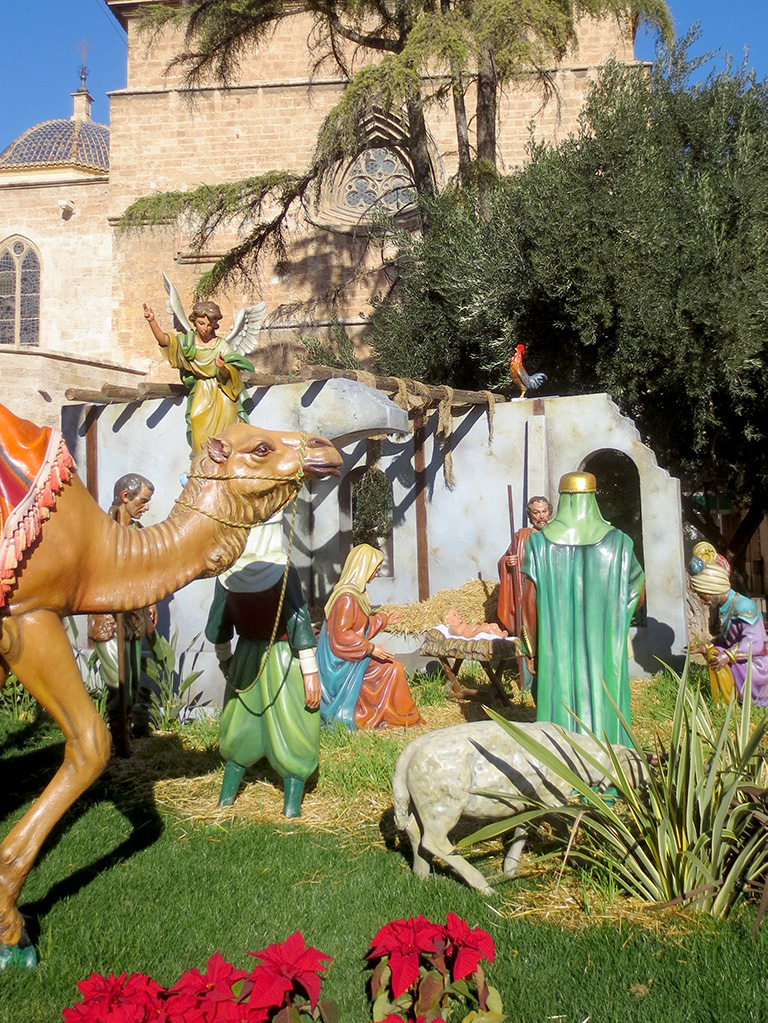 On the other side of the Cathedral is the equally beautiful Plaza de la Virgen, featuring the famous Turia Fountain portraying Neptune — it represents the importance of the nearby Turia River (now a park) to the history of Valencia.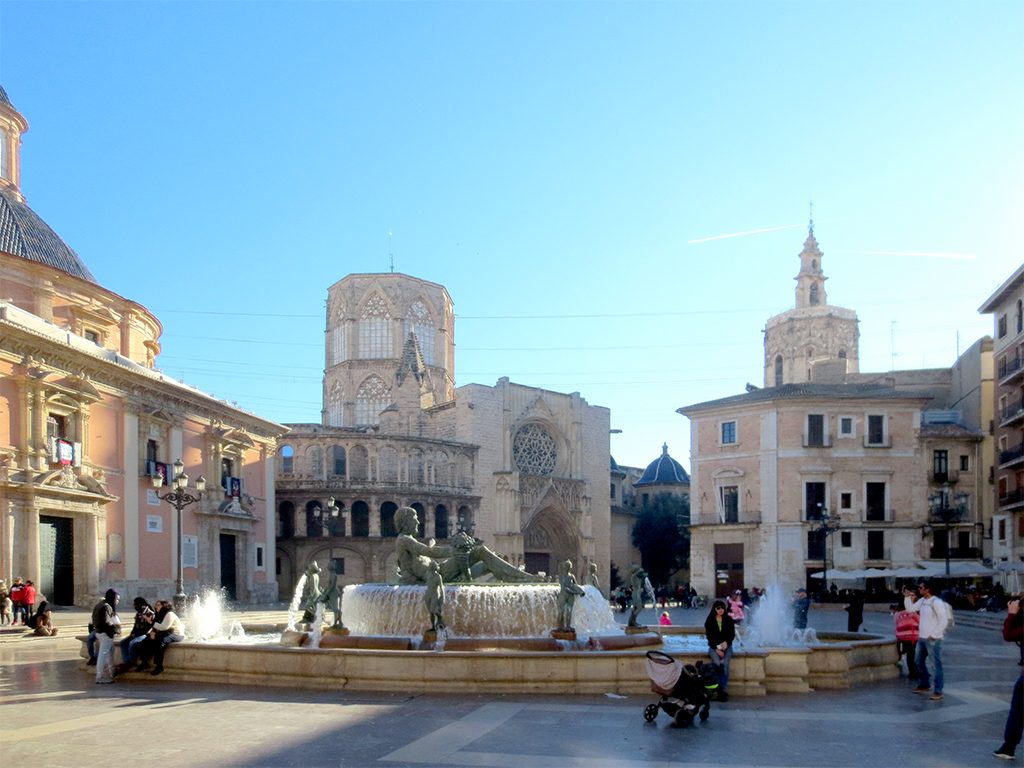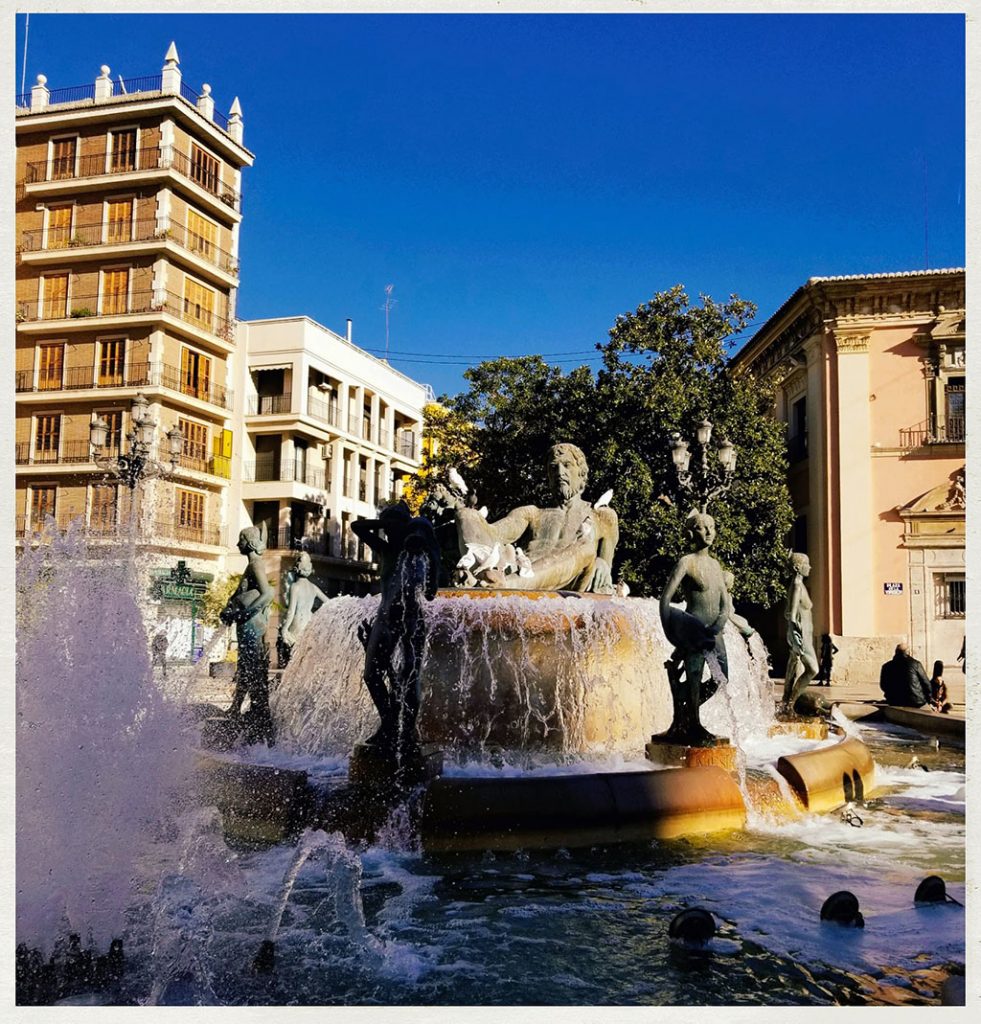 At the northern end of the district, just before the Turia River, are the Torres de Serranos. These two enormous towers were built in the 1390's and comprise one of only two remaining parts of the original Valencia city walls. We realized later that we only saw the back of the towers — we will return to capture the front later!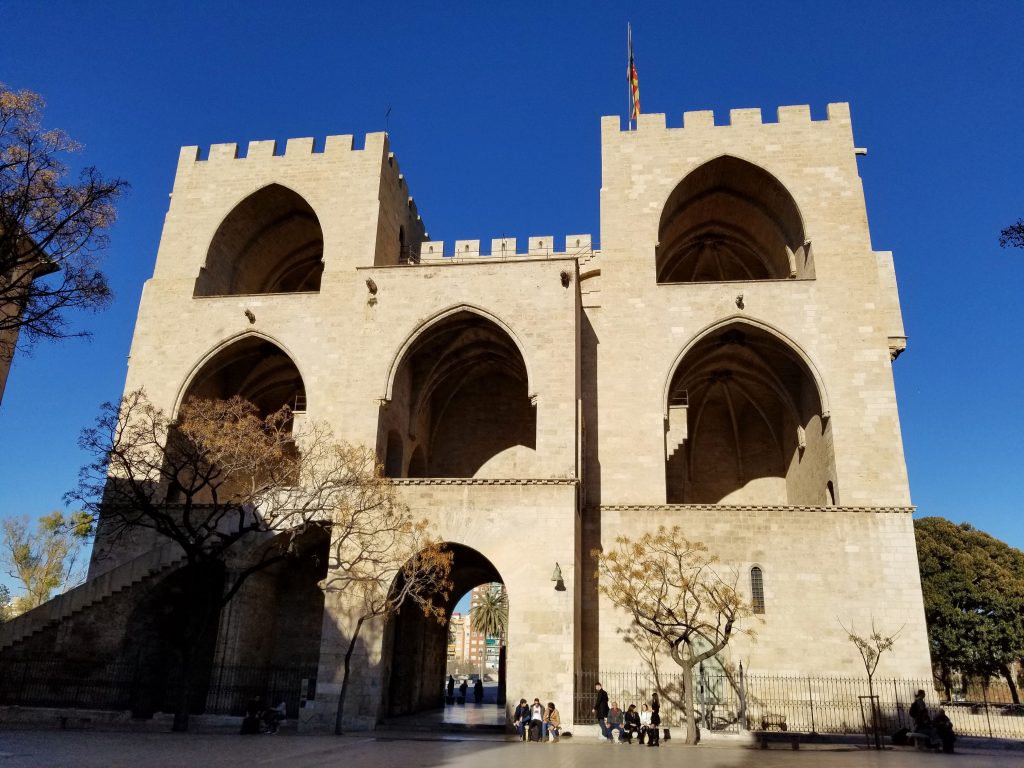 We decided to head back towards the centre, stopping for some beer, tacos and a burrito at a touristy Mexican restaurant dedicated to Frida Kahlo. The food tasted good but it was definitely a Spanish interpretation of Mexican food and not quite what we would expect in North America.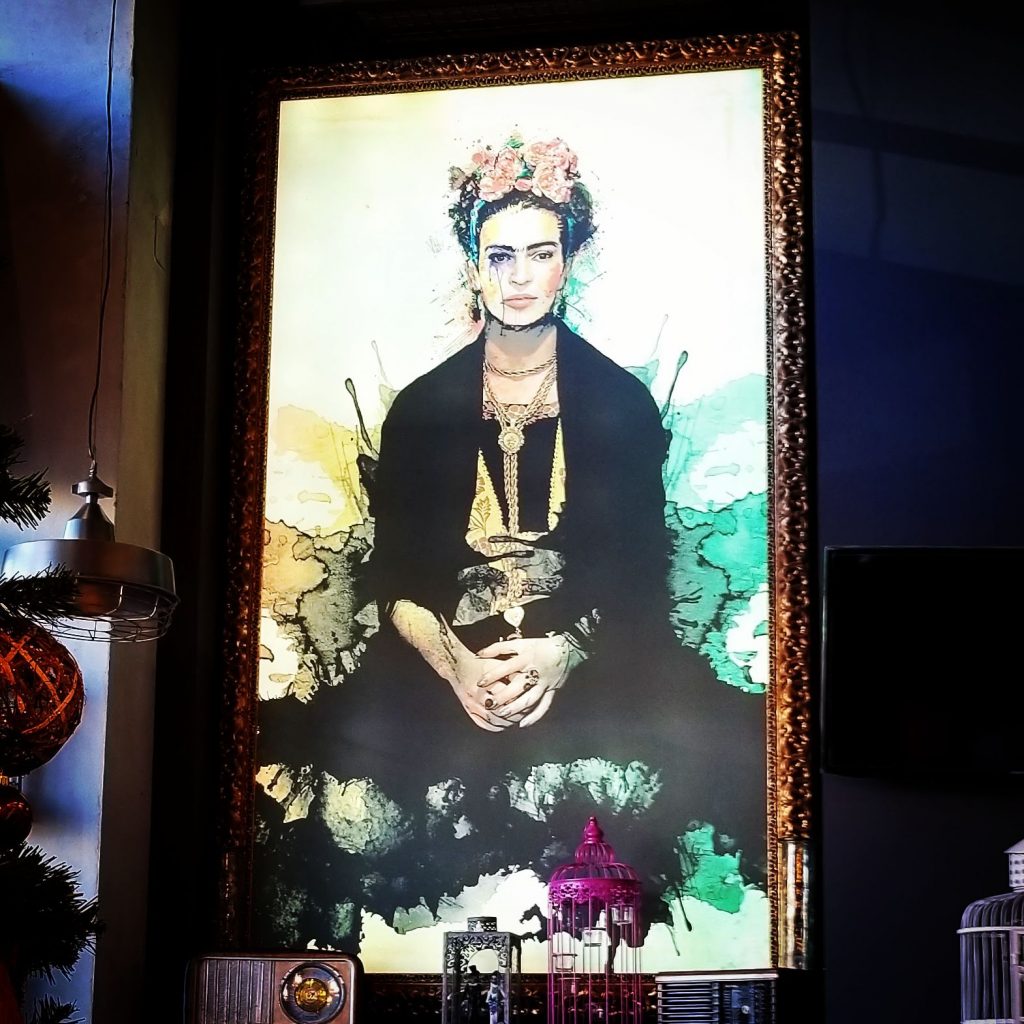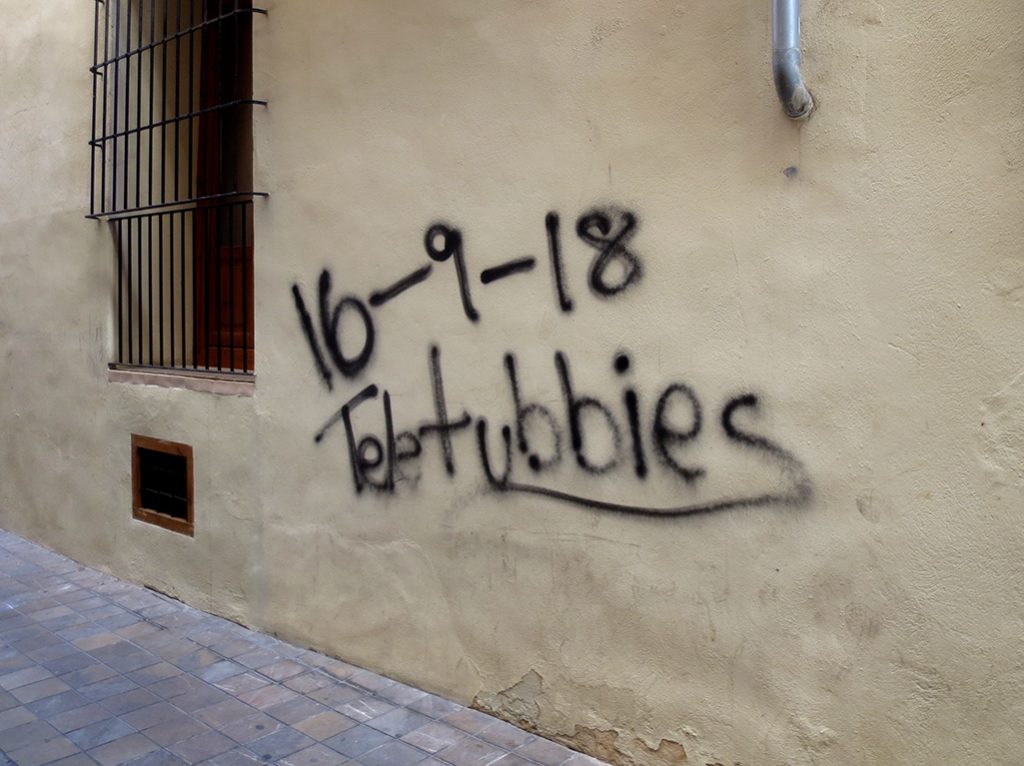 Heading back down towards Russafa, we passed by the Plaza de Toros bull ring, constructed in the 1850's with architecture inspired by the Roman Colosseum.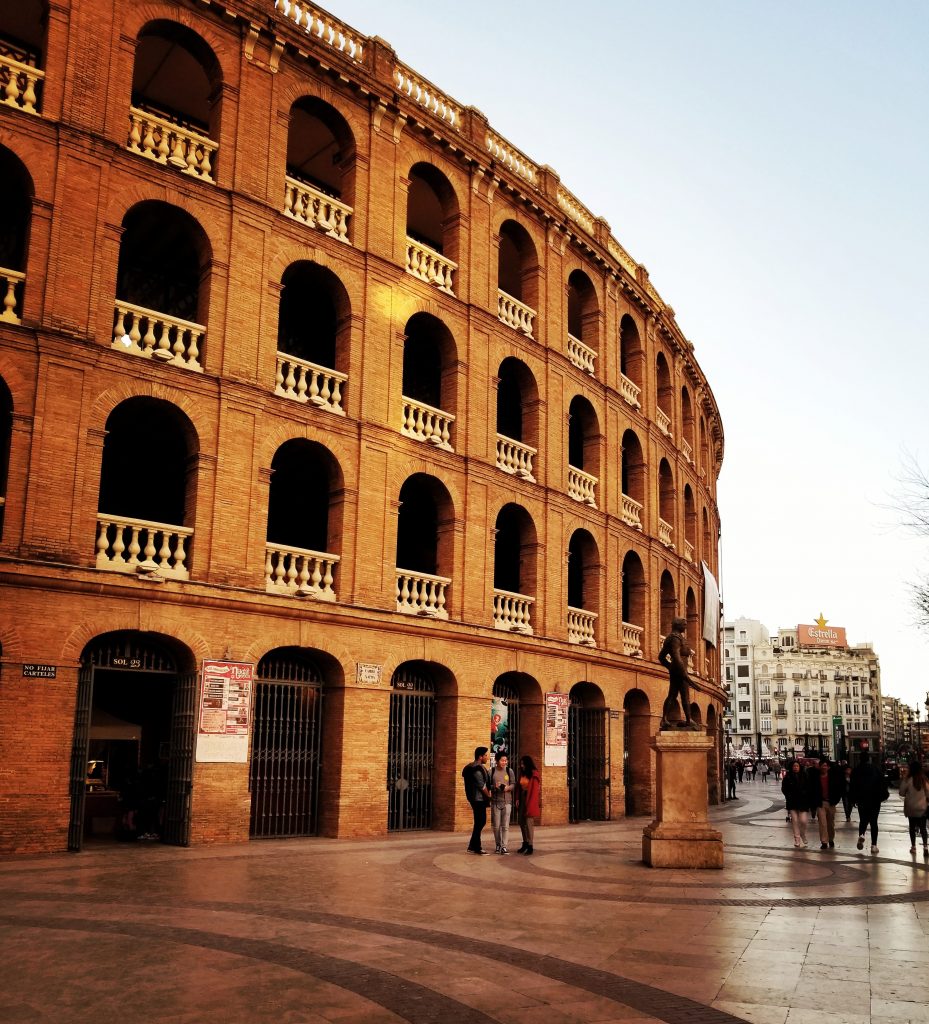 Usually we don't enter these, but since the bullfighting season is not in progress, and the ring was converted for use as a free Christmas market, we popped in to take a look.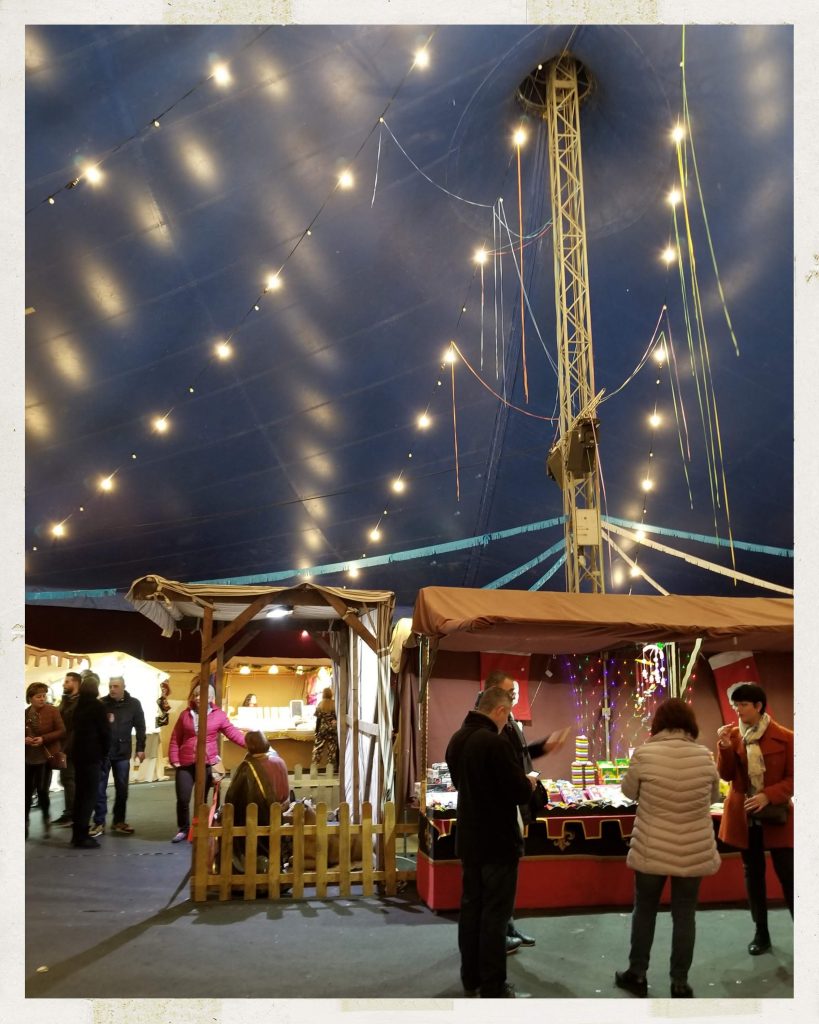 The center of the ring was roofed by an enormous tent, and the sand surface was covered in a carpet. Inside there were the usual stalls selling candy, gifts, toys, and these oddly freakish baby dolls that seemed popular with mainly older women.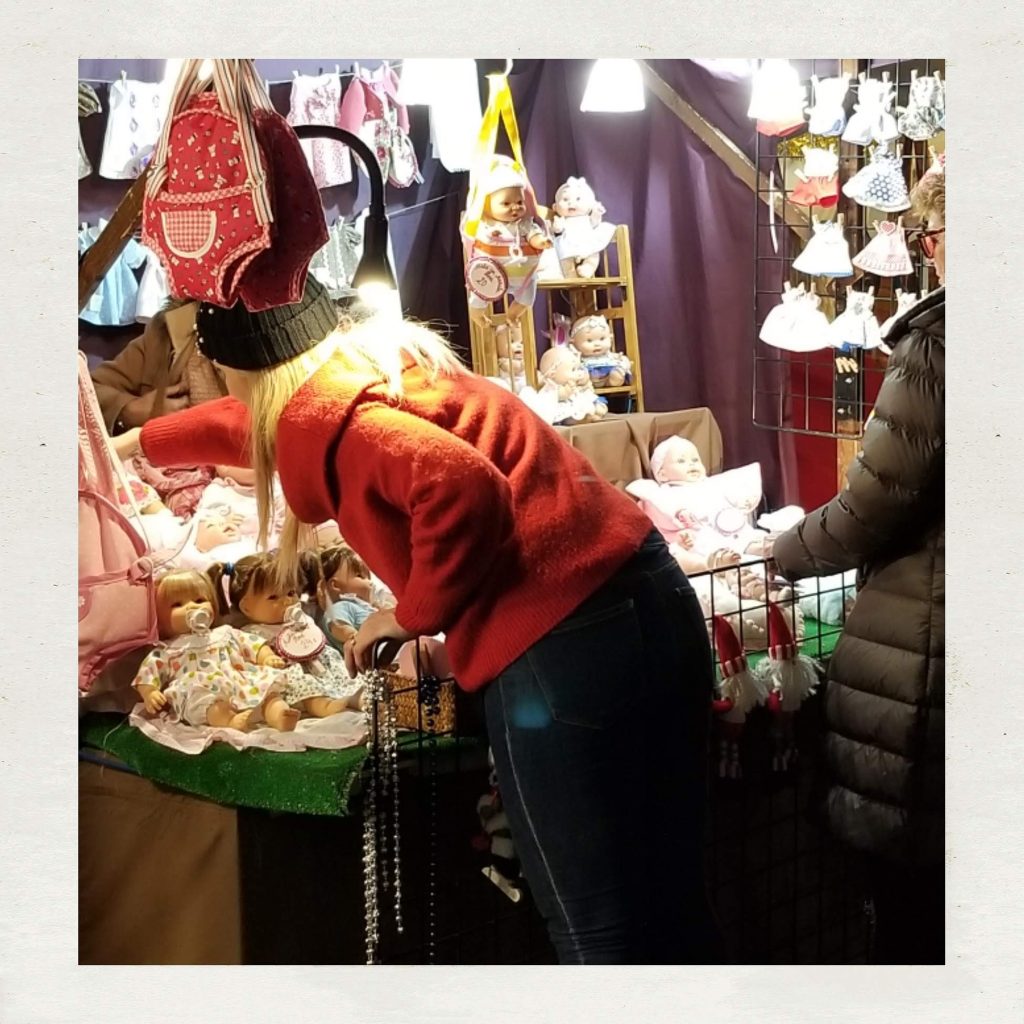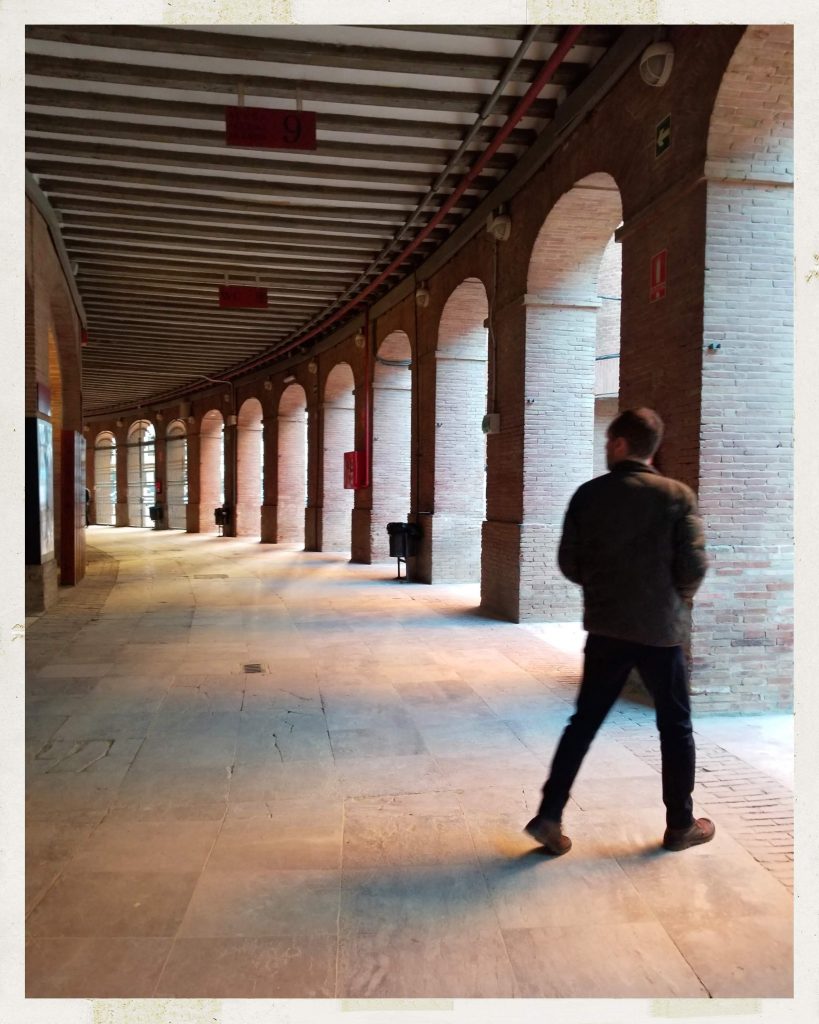 Our last stop was the modernist Estació del Nord, the older of Valencia's two train stations, built in 1917 in a very decorative Art Nouveaux style.