Edinburgh is home to a seemingly endless number of pubs. Most of them are nondescript neighbourhood corner spots serving mainly locals. Others are more touristy and claim long, elaborate histories. In every one we visited we found a warm welcome and unexpectedly good food.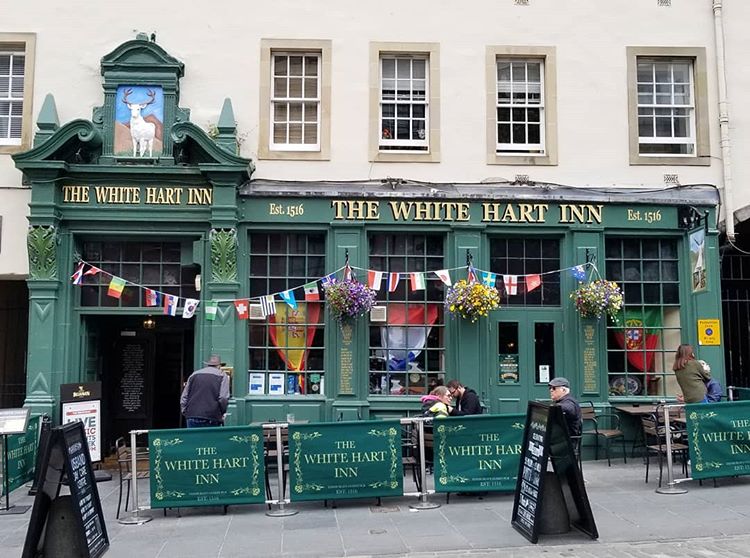 The White Hart Inn in Grassmarket claims a history dating to 1516, and a visit from Robert Burns in 1791. Although now in a touristy area and owned by a pub conglomerate, it maintains a lot of character and the haggis was delicious.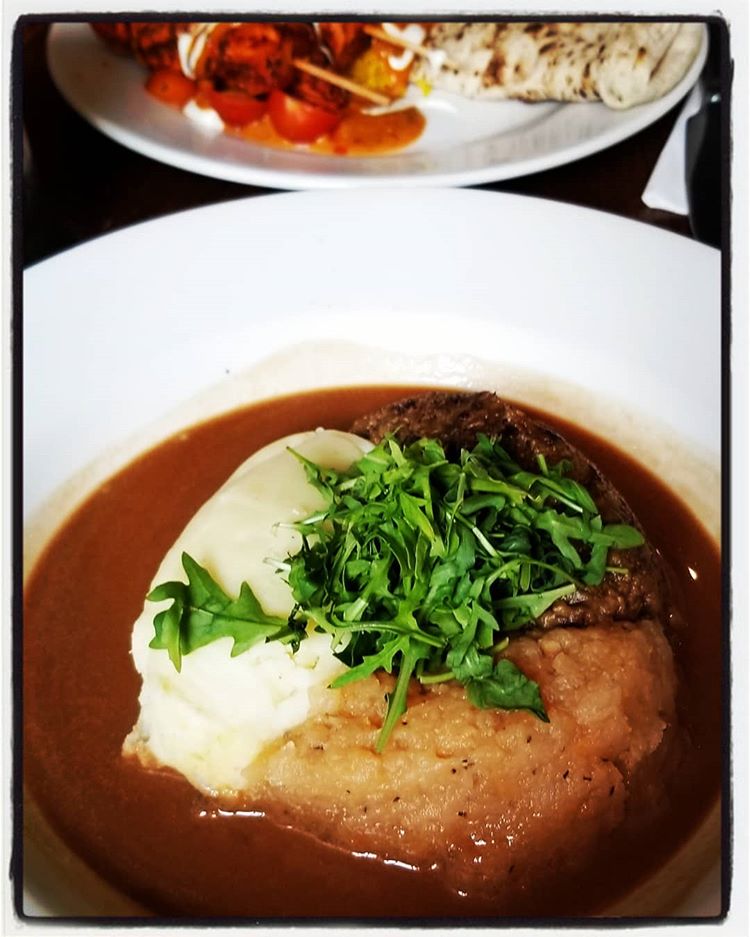 Not to be outdone, the Sheep Heid Inn in Duddingston, a village on the far side of Holyrood Park, claims a history that dates back to 1360. They also claim possible connections with Mary Queen of Scots and a verified visit by the current Queen Elizabeth II in 2016.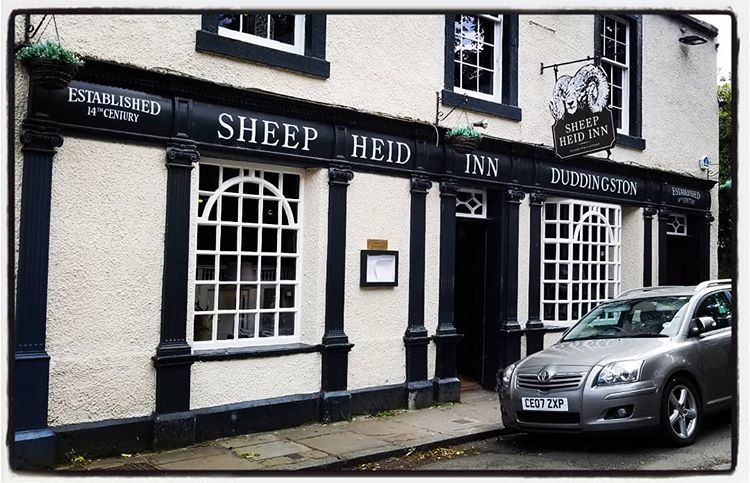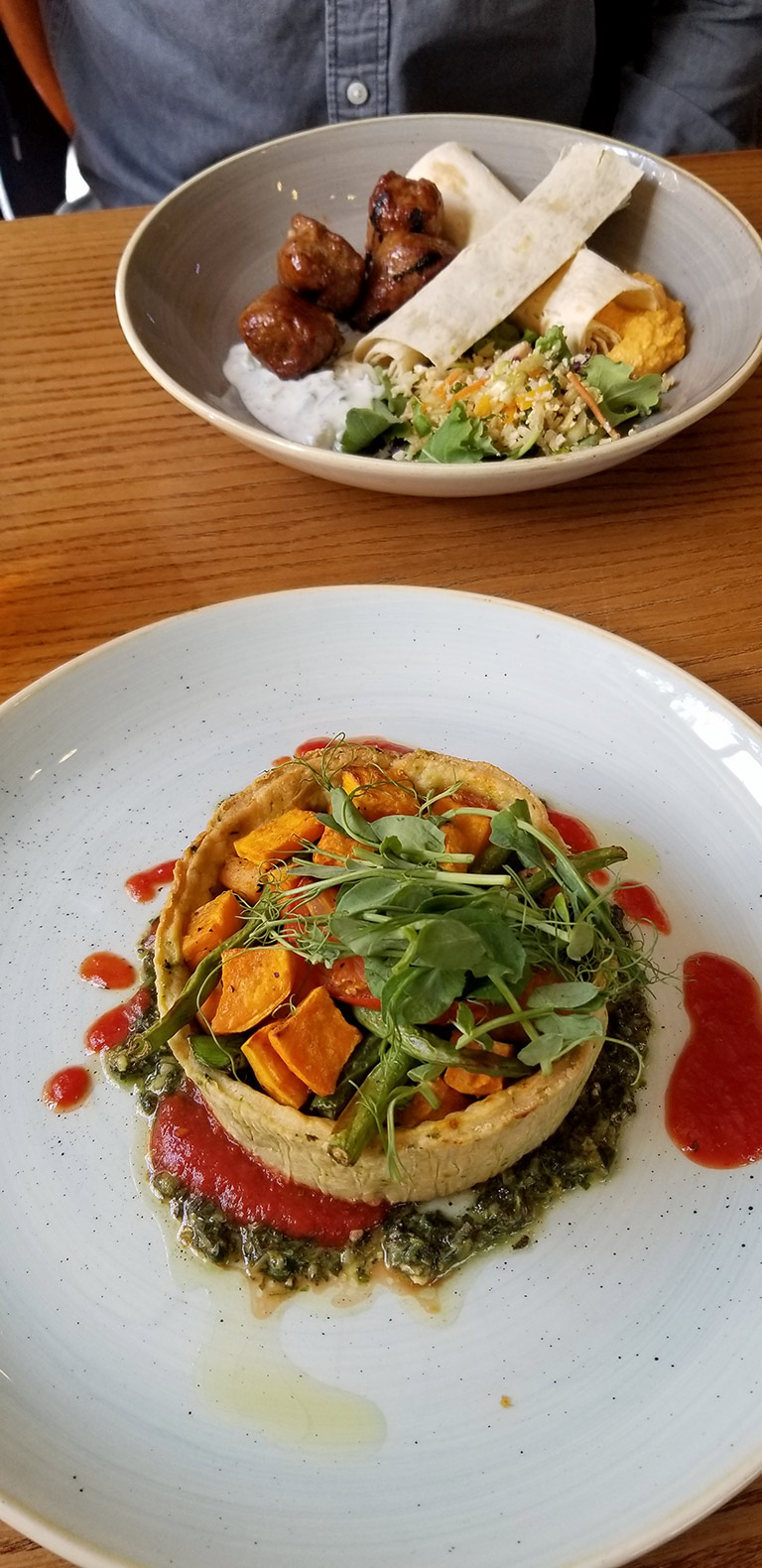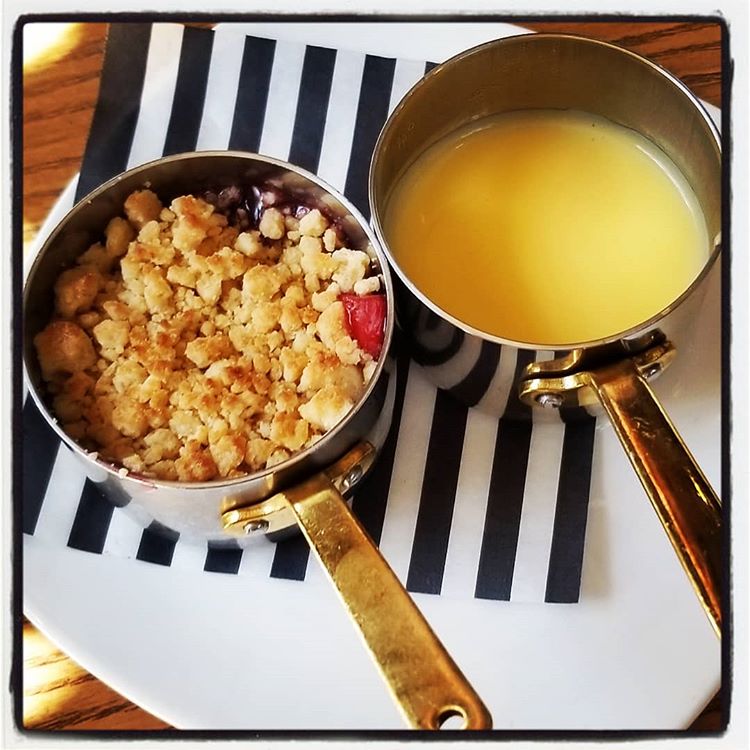 The Sheep Heid Inn also has one of the last remaining skittles courts in Scotland. This one is a few hundred years old. So far as I can determine skittles is a type of bowling.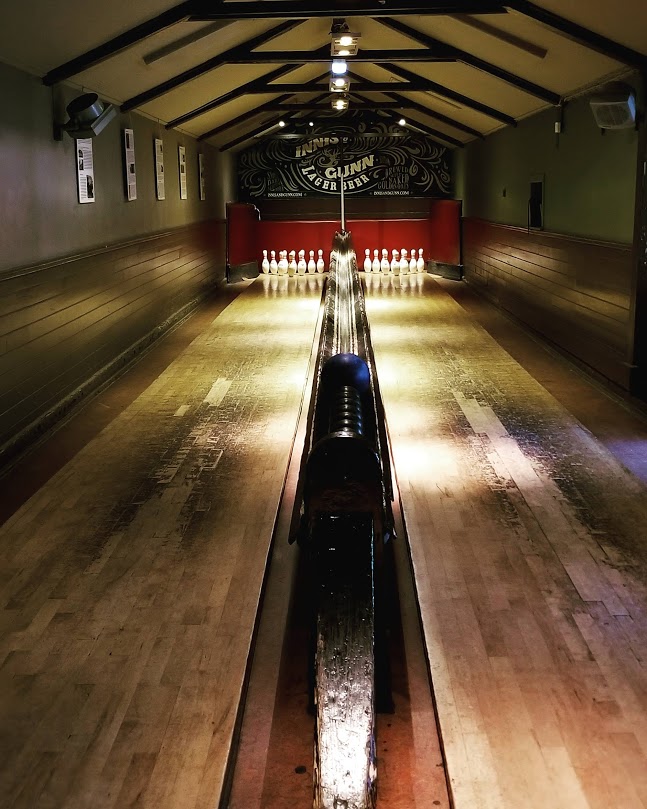 When we stopped by the Malt Shovel Inn (opened circa 1800) on Cockburn Street, the tables were all taken by fans watching England play in the world cup. We enjoyed a drink at the bar before giving up on finding a seat and heading elsewhere for food.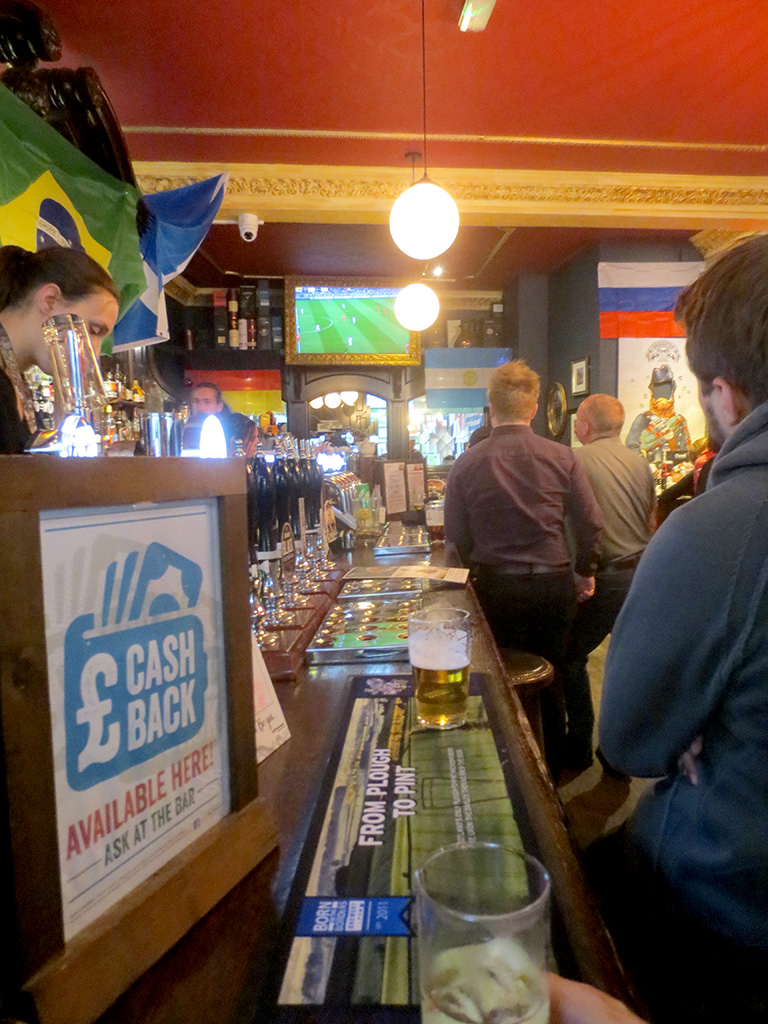 On our last full day in Edinburgh we enjoyed lunch at The Antiquary in Stockbridge, where the locals were in a celebratory mood — England was playing again, and they scored a record number of goals for a World Cup match.