Roughly two miles northeast of the heart of Edinburgh is Leith Shore, where the Water of Leith river opens into the Firth of Forth, an estuary of the North Sea.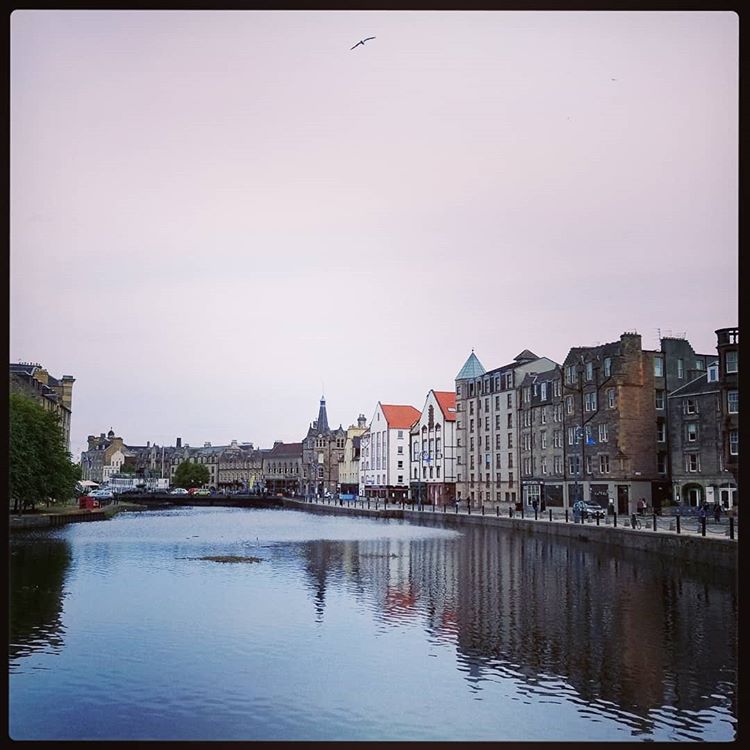 Leith Shore was the city's port, and a hub of industry and shipbuilding, But, like in many cities, the port area fell into decline in the 1970's and 80's before being revitalized as an attractive area to visit. These days there is a weekly farmers' market and many of the city's top Michelin-starred restaurants are located in former warehouses along the shore.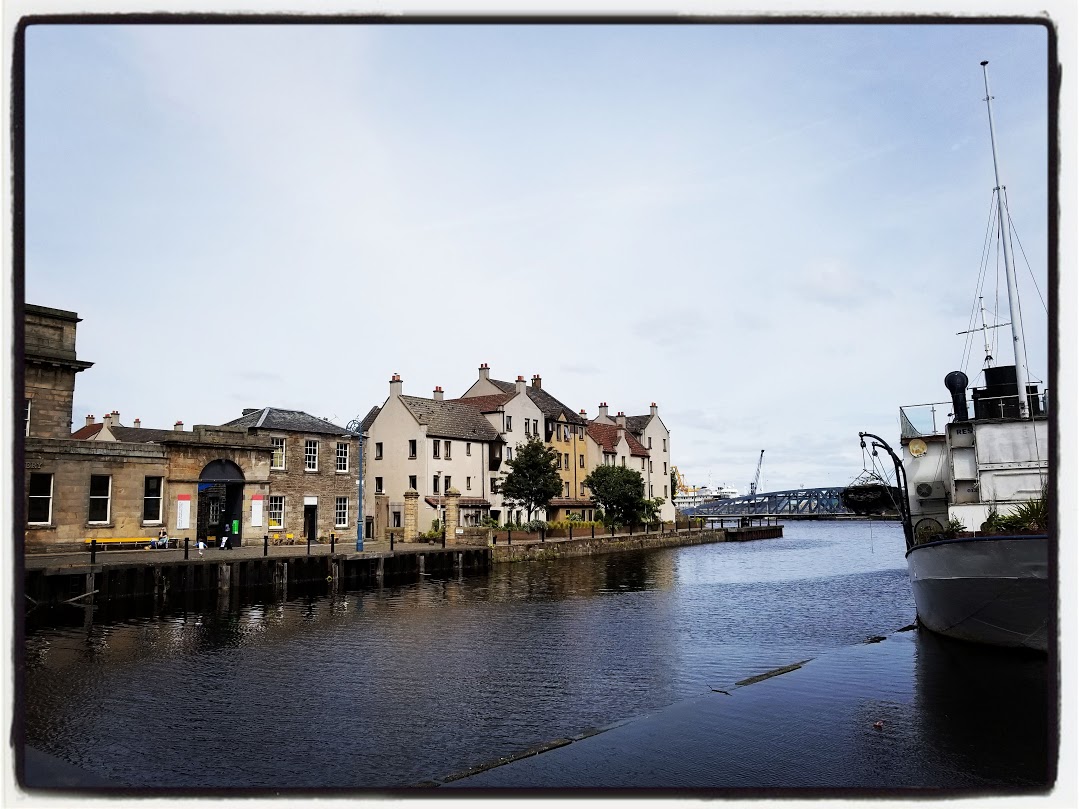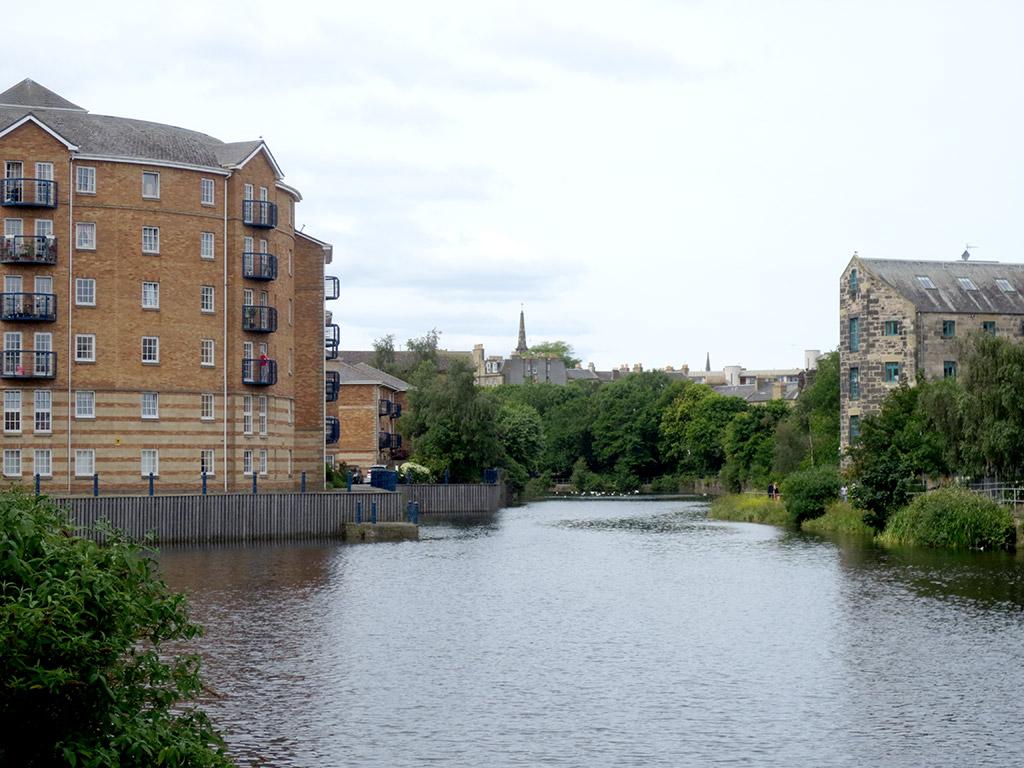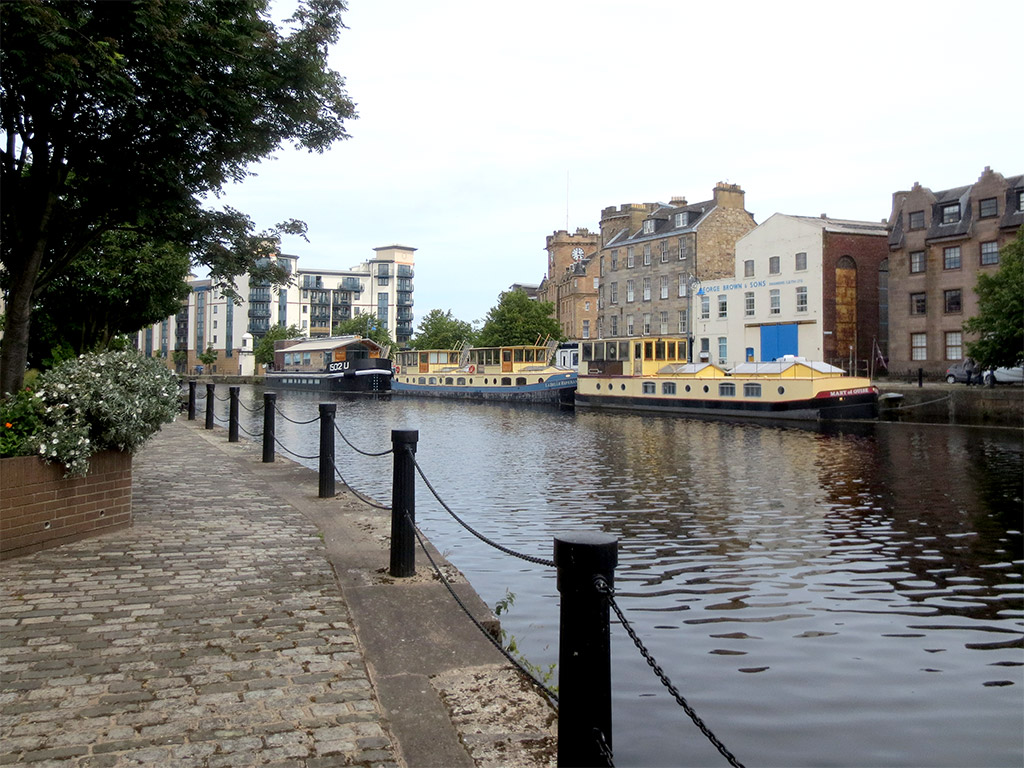 Every Saturday, in a small square next to the former Customs House, the Leith Market sets up shop. Although it pulls from the same cast of merchants as other markets around the city, including the Stockbridge Market, the vendors are friendly and sell great quality goods.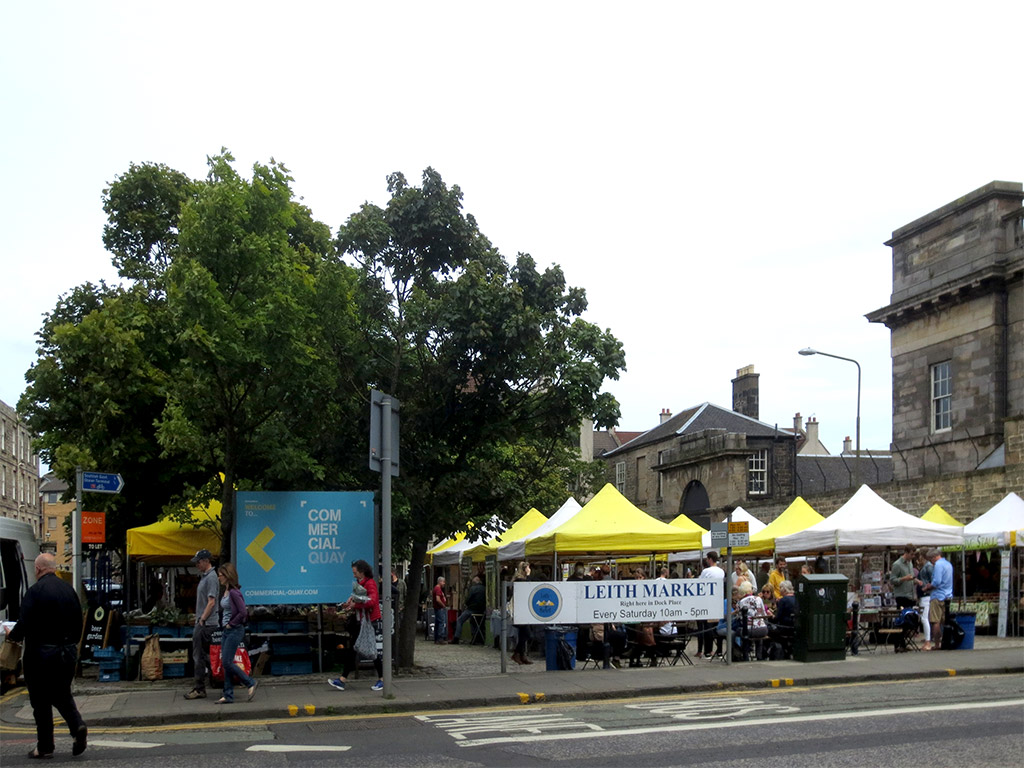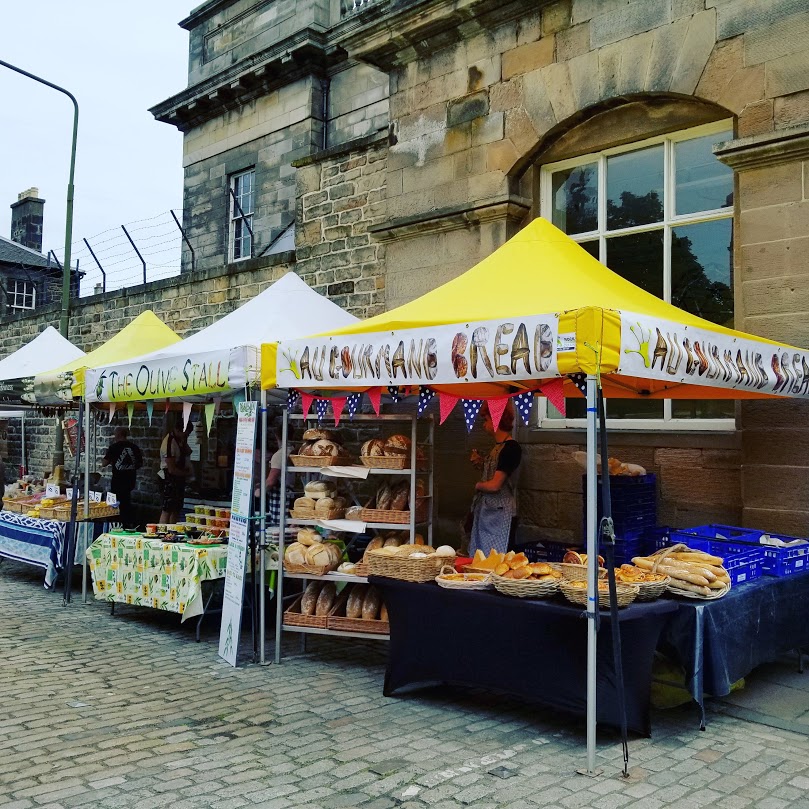 We hadn't eaten breakfast yet, so we enjoyed some delicious pastries, and I had one of my best coffees of the trip in the form of something called a long black. Josie found a healthy smoothy to offset some of her ongoing fried food and haggis consumption.
While we ate, a musician set up shop and began his first set with Neil Young's Harvest Moon. He earned his first tip of the day for that timely choice.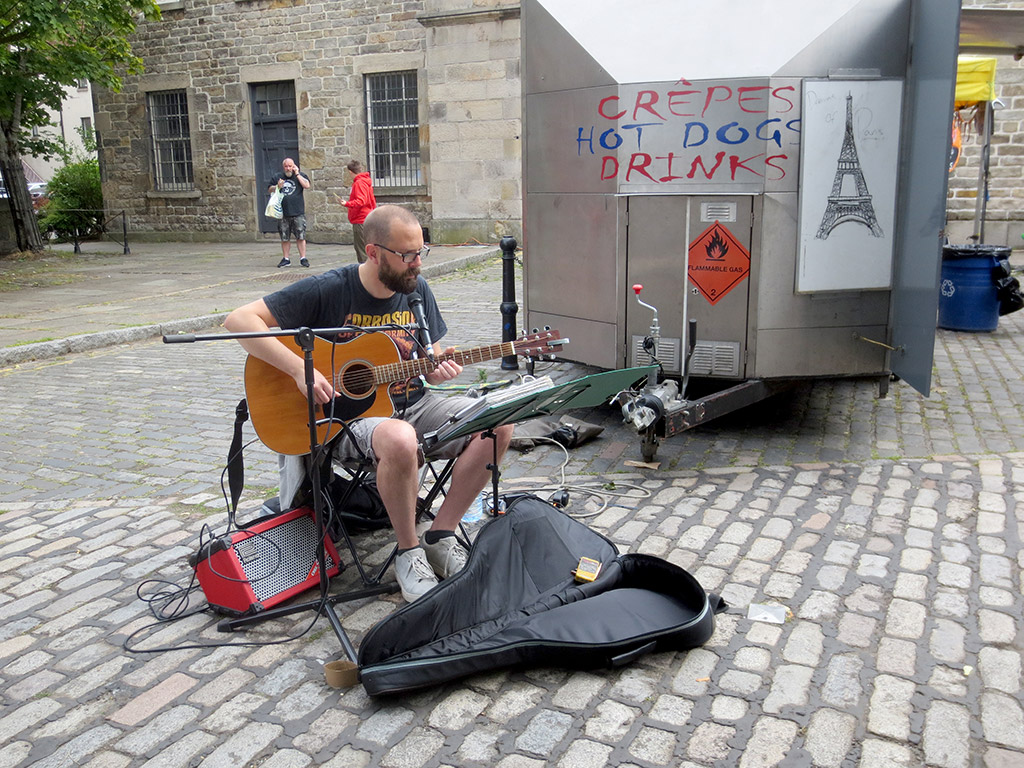 Between Leith Walk and the Shore we came across this gloomy church, fenced off and apparently abandoned. Josie determined it is Saint James Episcopal, unused for church services since the 1970's and now listed as "at-risk" in the historical buildings registry.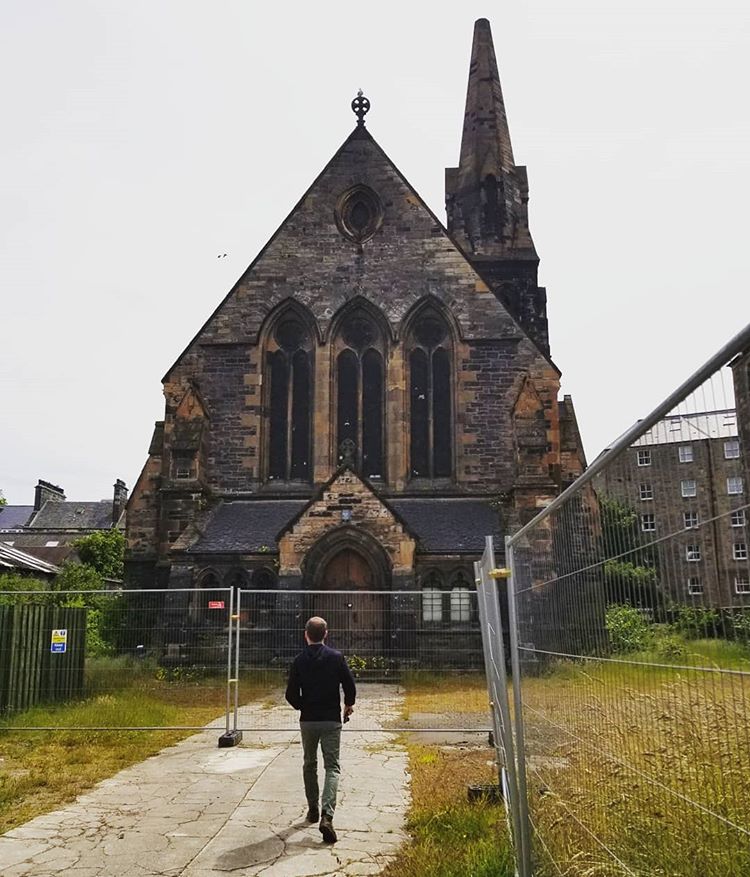 Not far away we passed by a little bit more Leith history. The Central Bar now stands alone, but it was once part of Leith Central Railway Station, a key setting in the Trainspotting book and movie.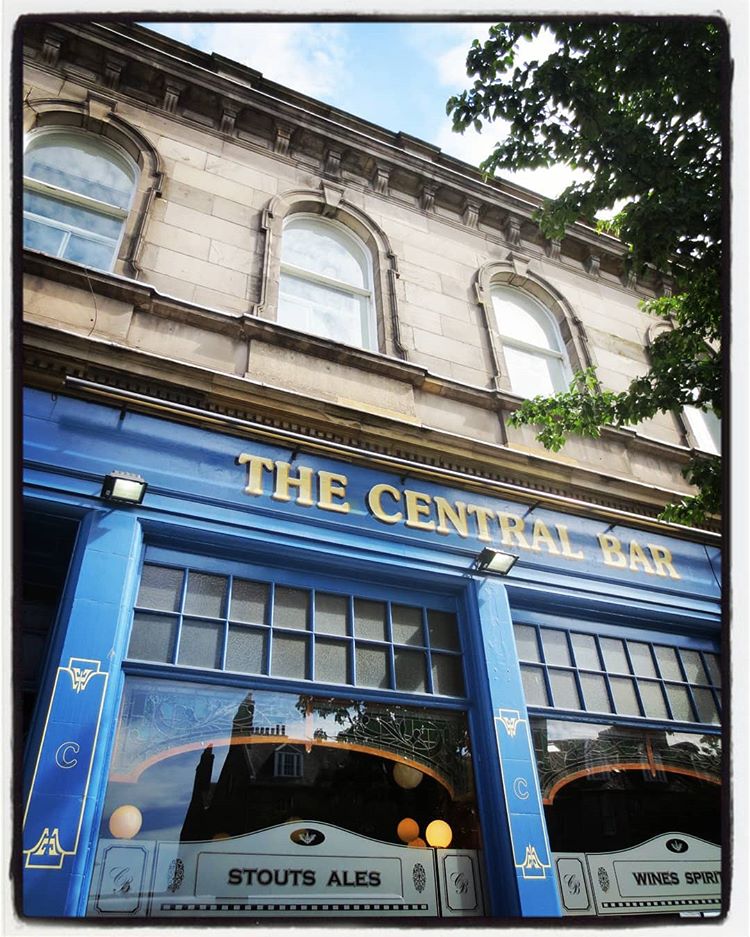 Although probably nowhere near as scary as it was back then, it still didn't seem like a place for tourists gawkers. A quick photo through the door was good enough for me.