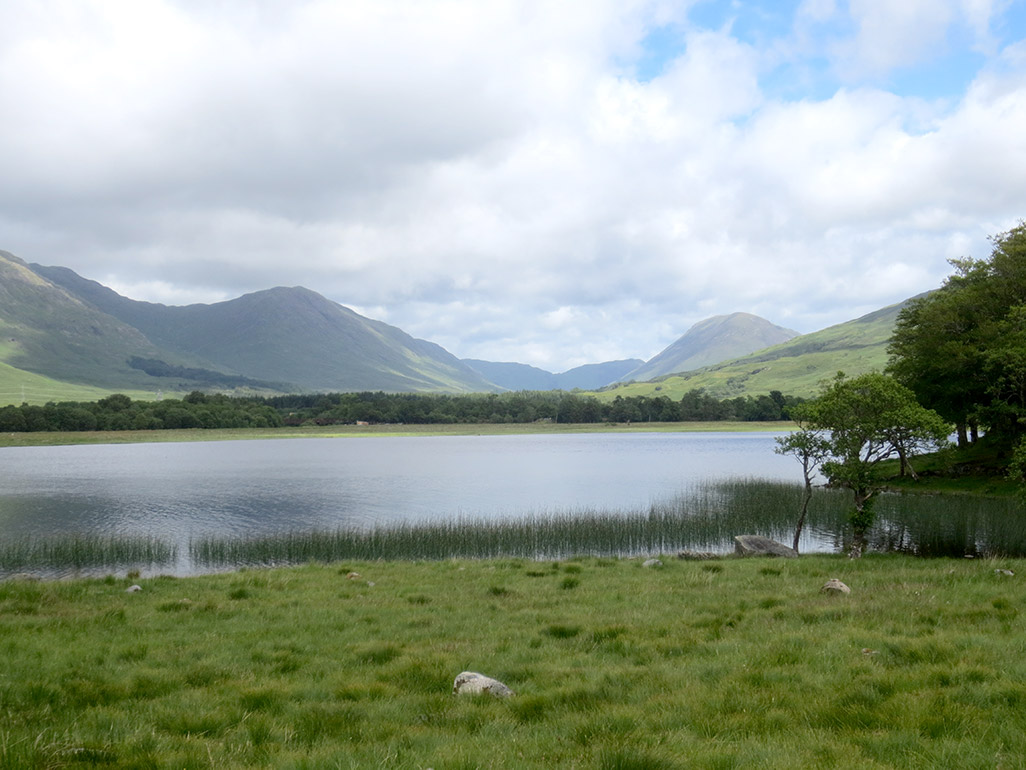 On our day tour of the Western Highlands, we stopped at several scenic lochs.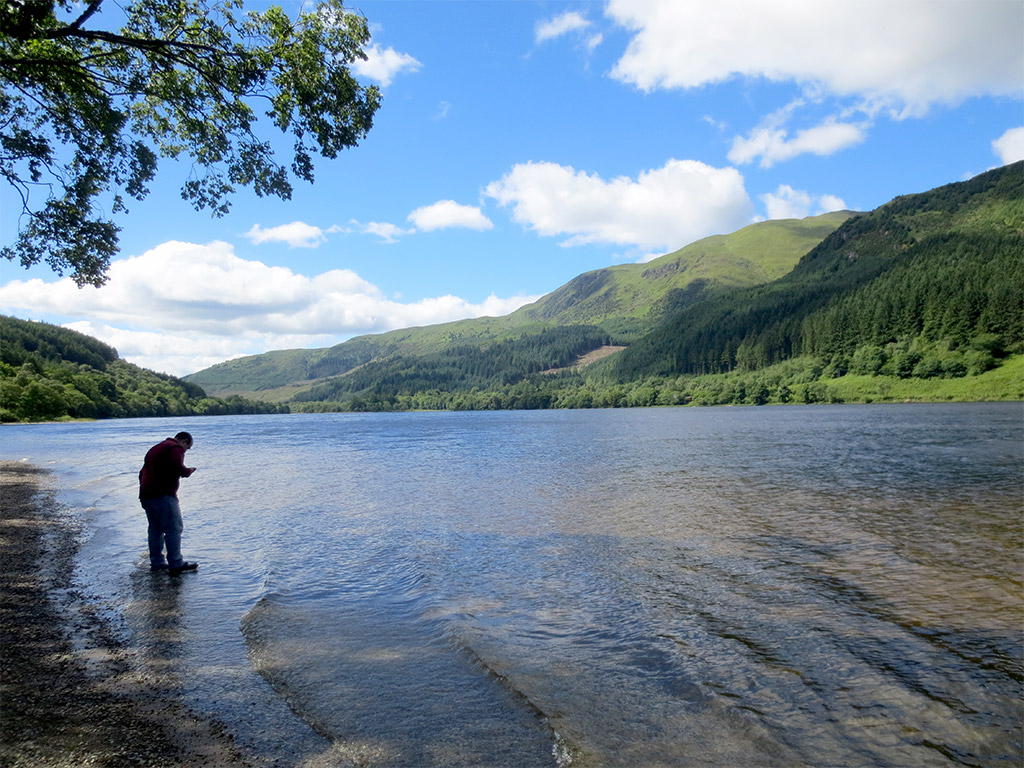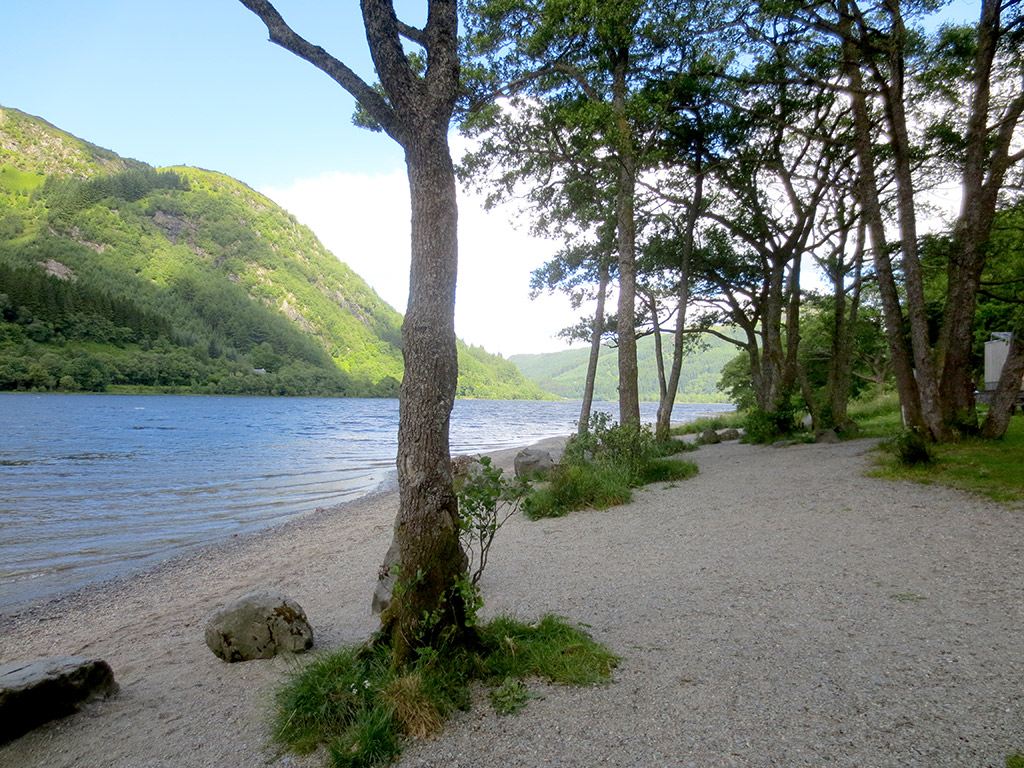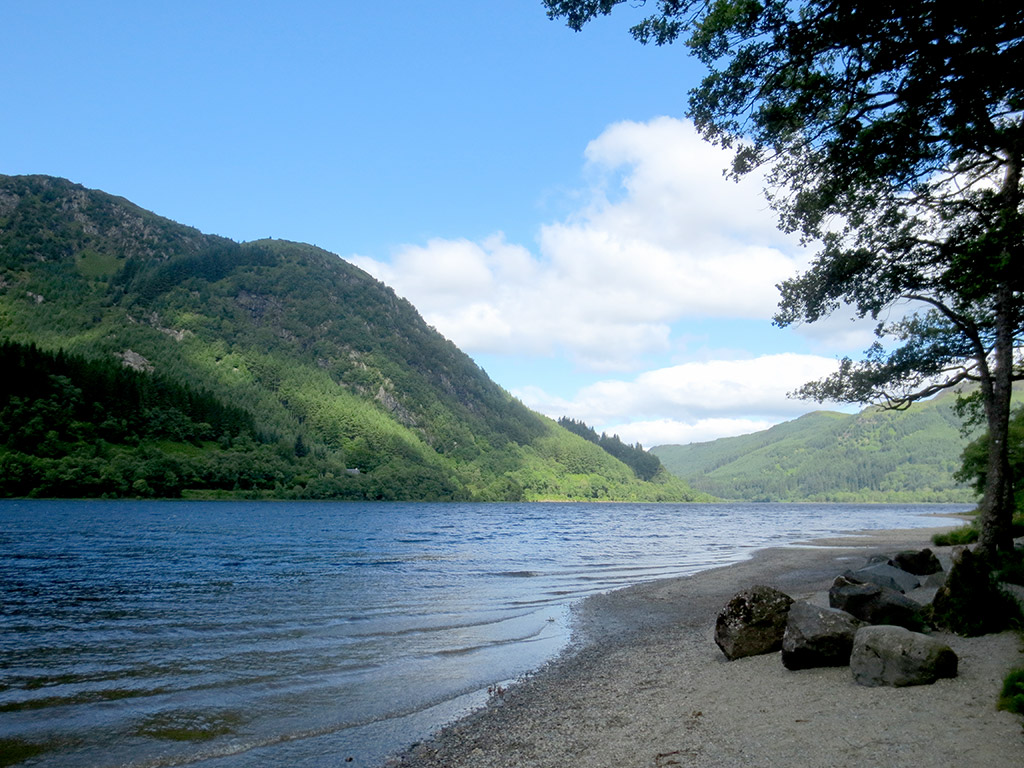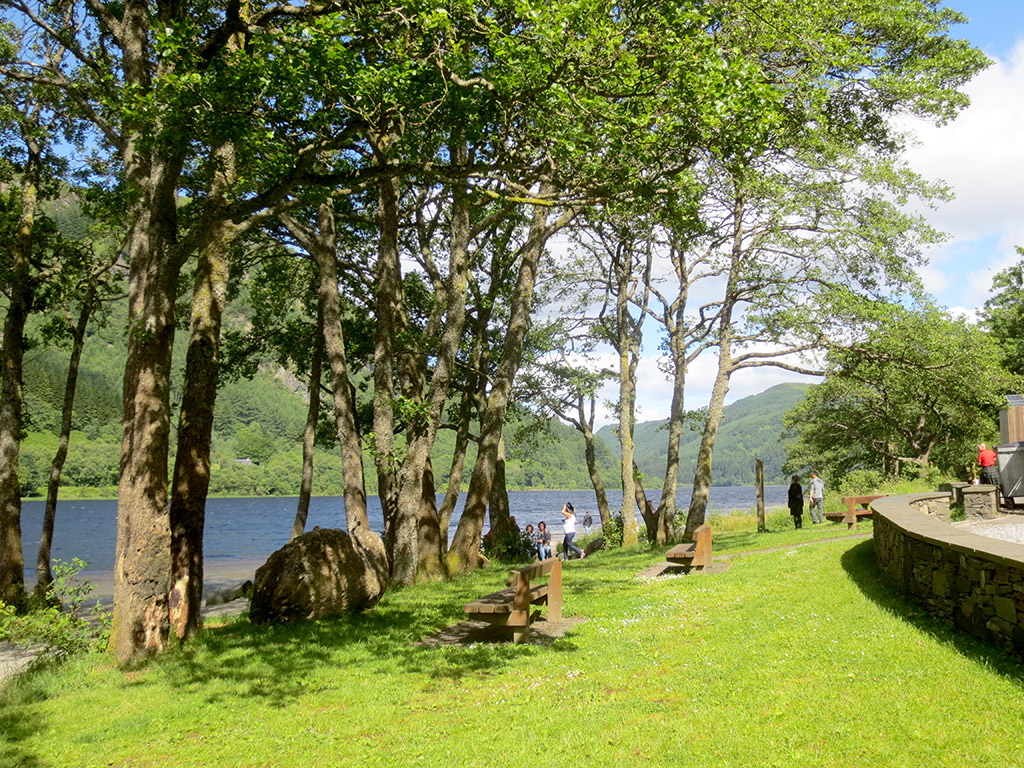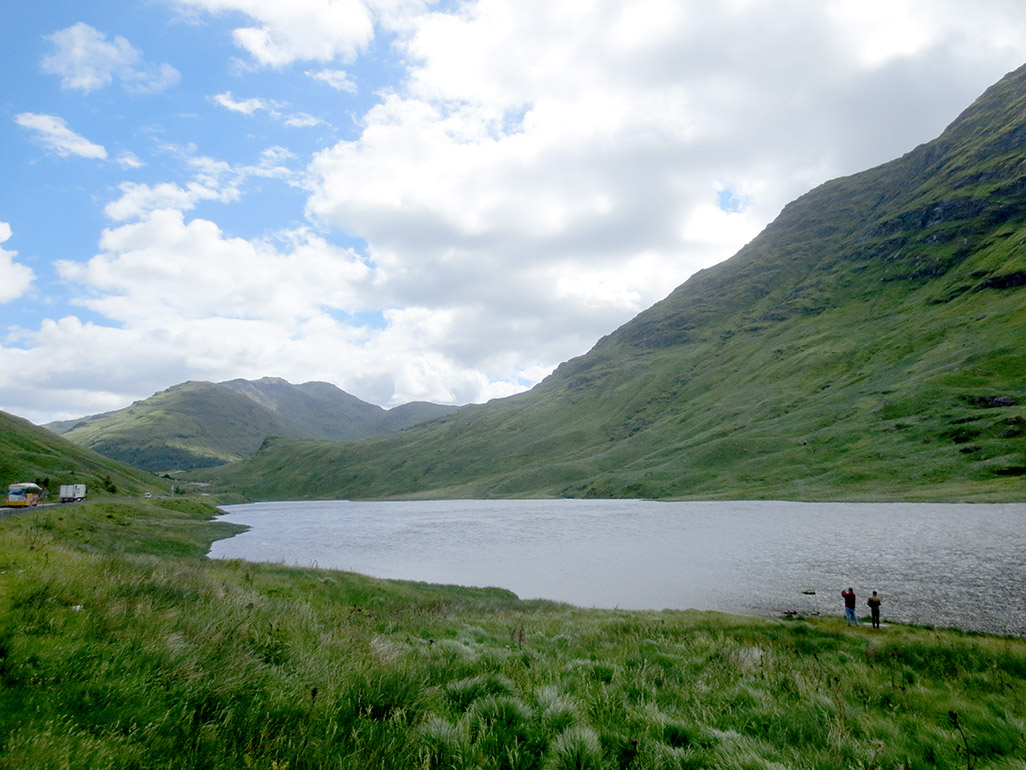 Loch Lamond is one of the more famous lochs in Scotland, in part due to the popular song The Bonnie Banks O' Loch Lamond.  Close to Glasgow, Loch Lamond is a popular weekend escape. We visited from village of Luss, which is next to a large visitor parking area and shops and a pier that sells coffee and snacks.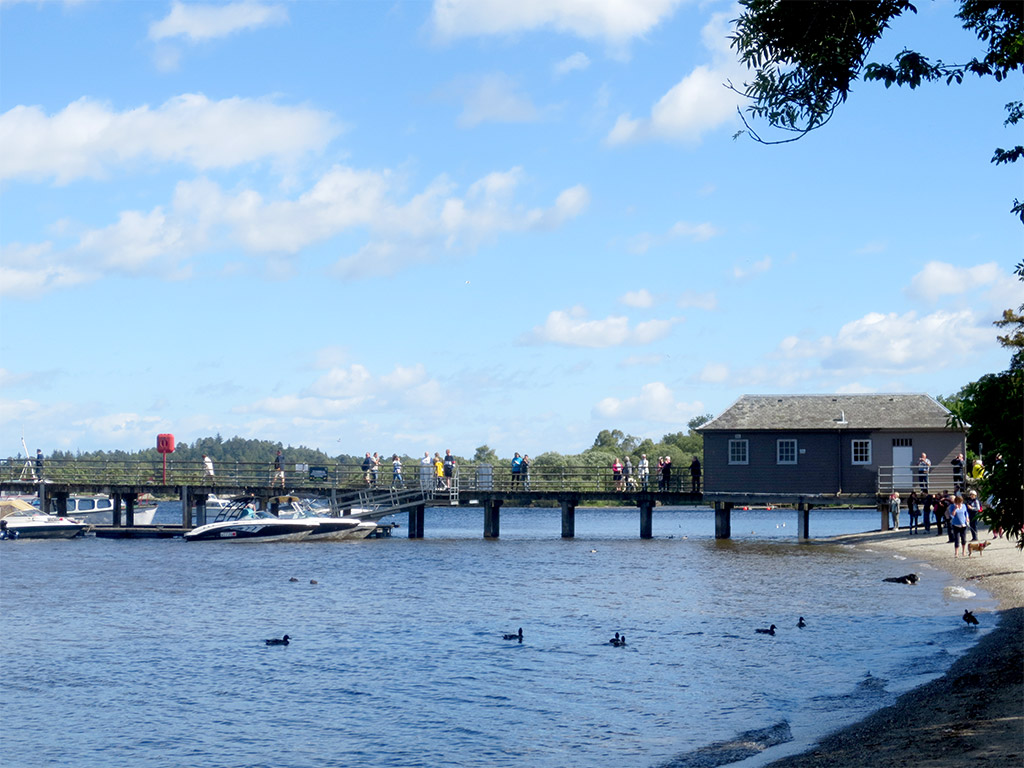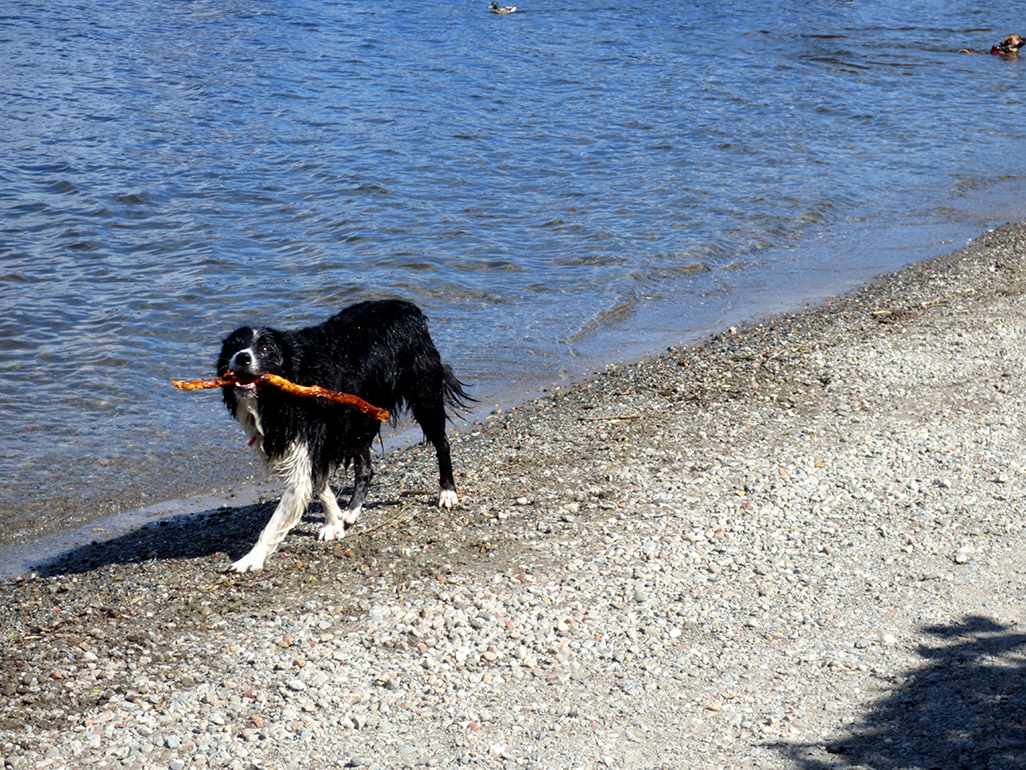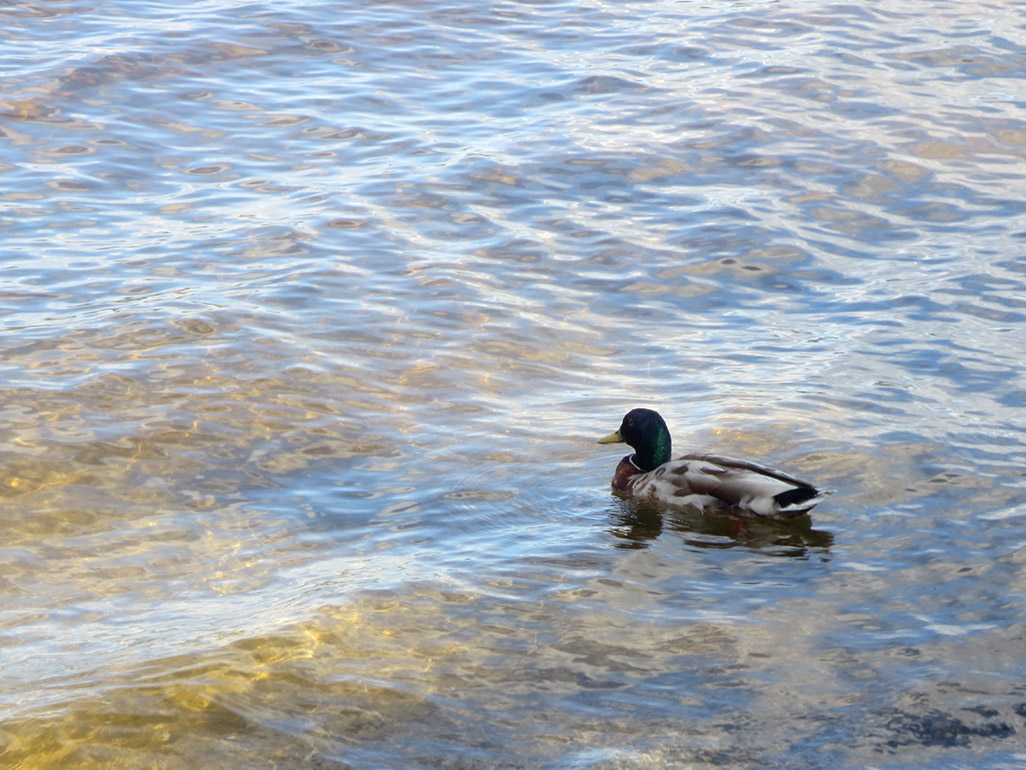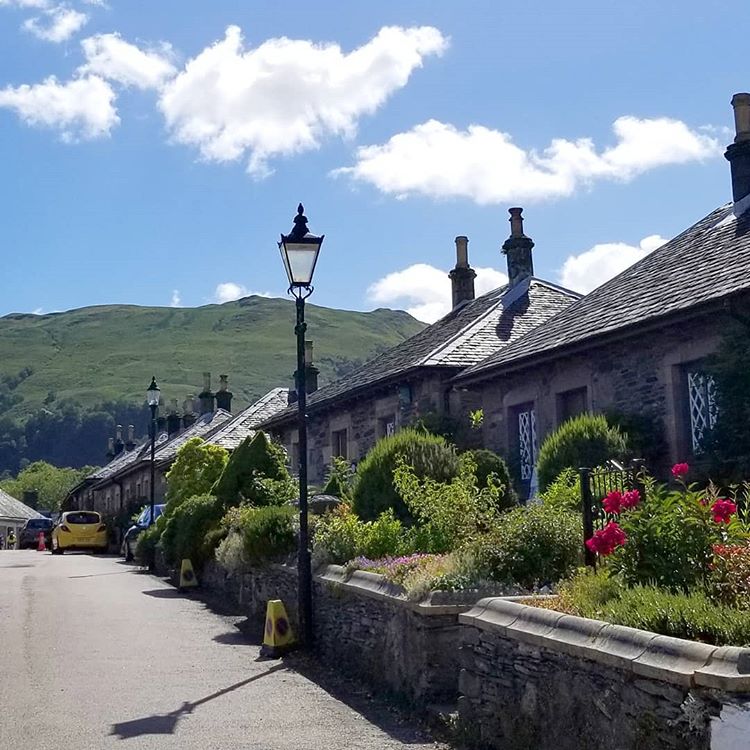 We made it back into Edinburgh safely with our cameras full of great photos thanks to the  stellar driving and excellent commentary of our burly Scottish guide Gavin from Rabbies Tours.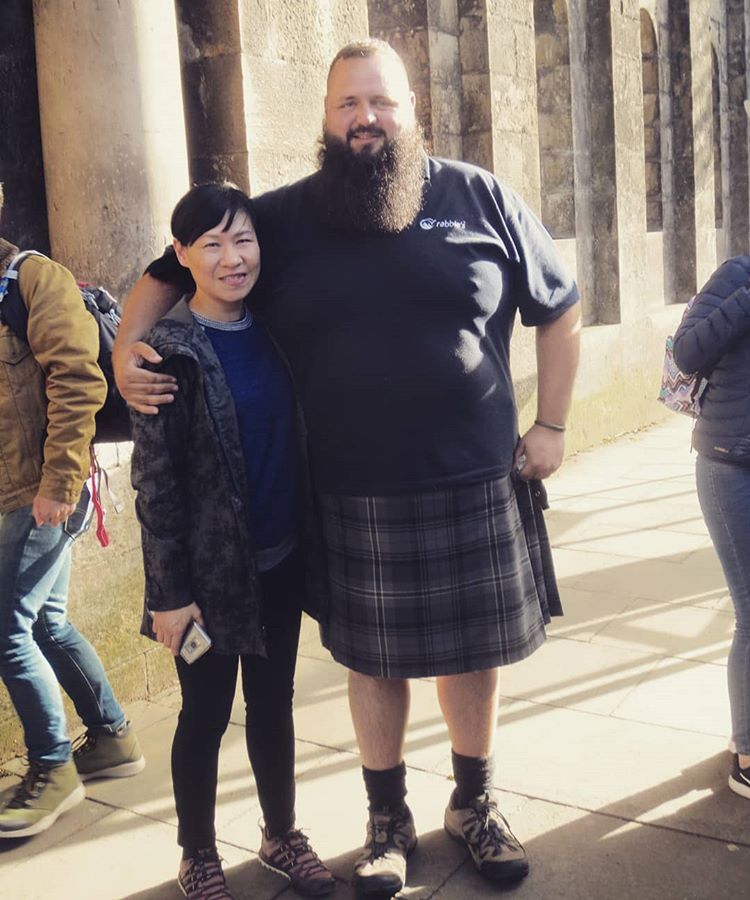 To paraphrase Gavin: "It's called a kilt, because that's what happened to the last guy that called it a skirt."