Right next to Holyrood Palace, in Holyrood Park, is a volcanic mountain formation known as Arthur's Seat. The distinctive crags are visible from many places around Edinburgh, including from our apartment window.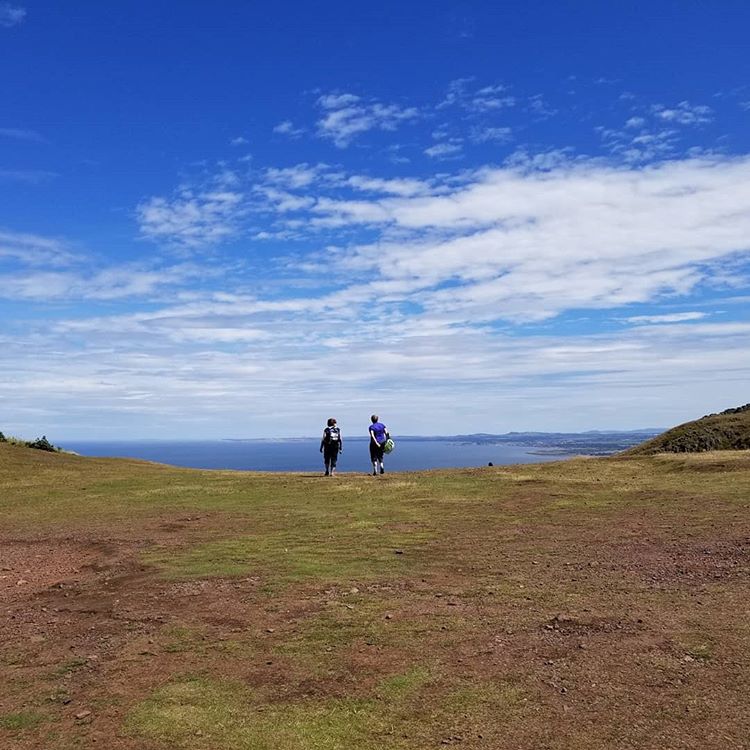 The highest peak is 251m and it can be climbed in under an hour with a modest amount of exertion and proper footwear.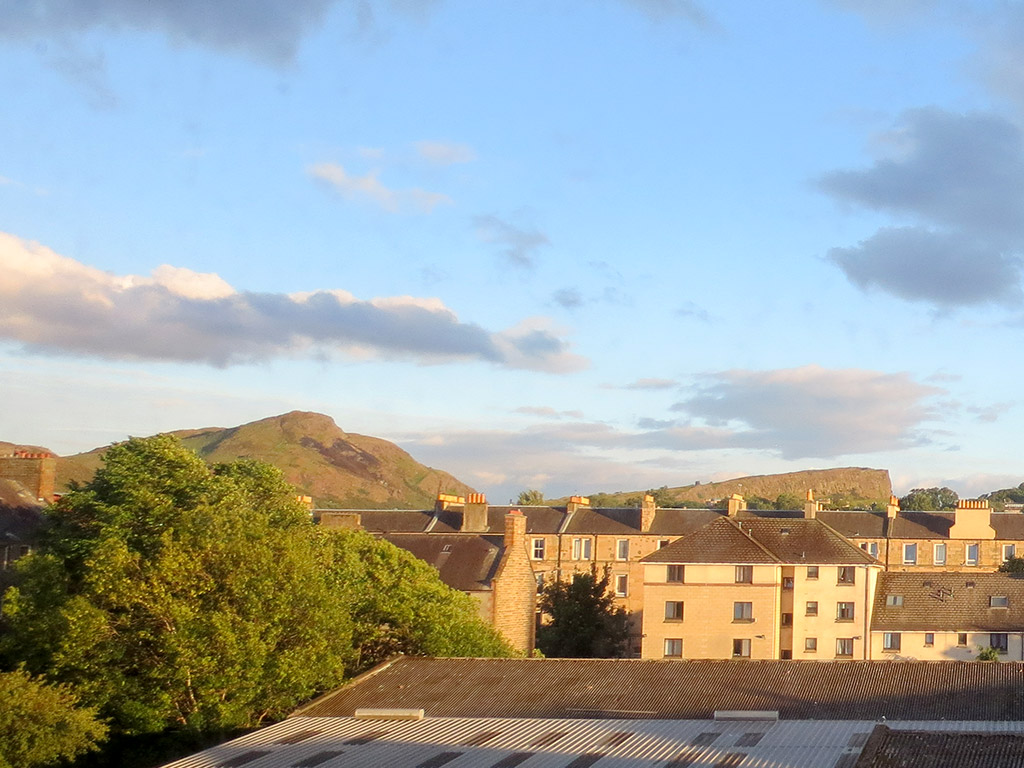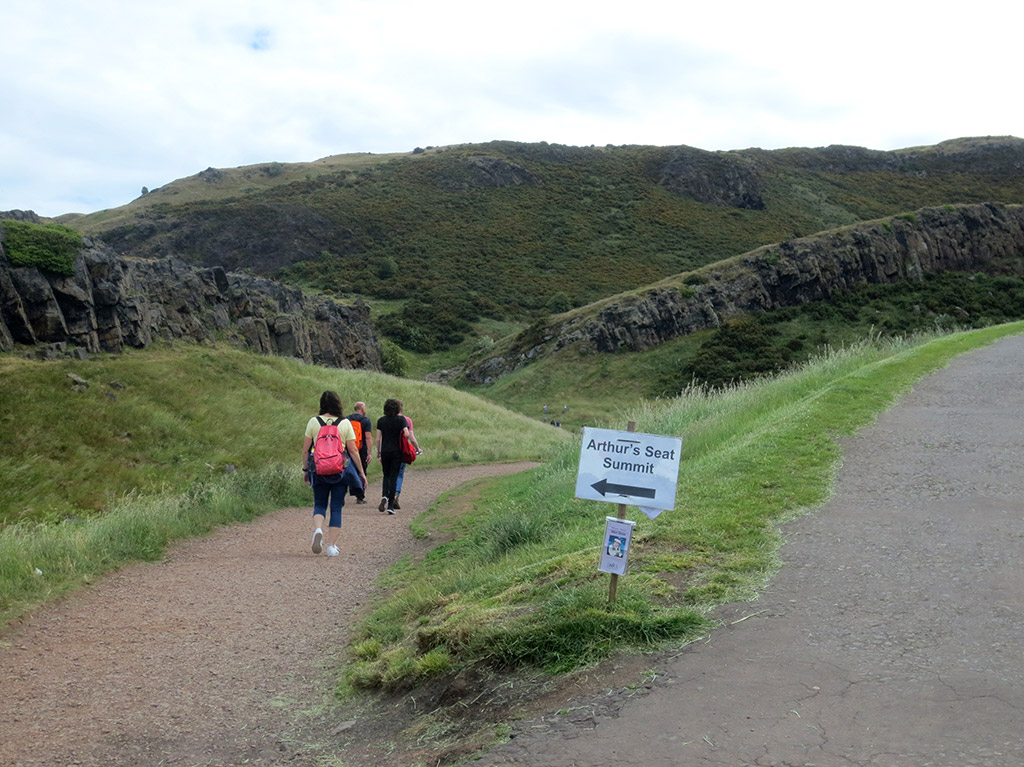 We waited until Friday, several days after the last rain, and put on some layers and headed upwards. We were far from the only people, joining what felt like a caravan of locals and visitors from all over the world.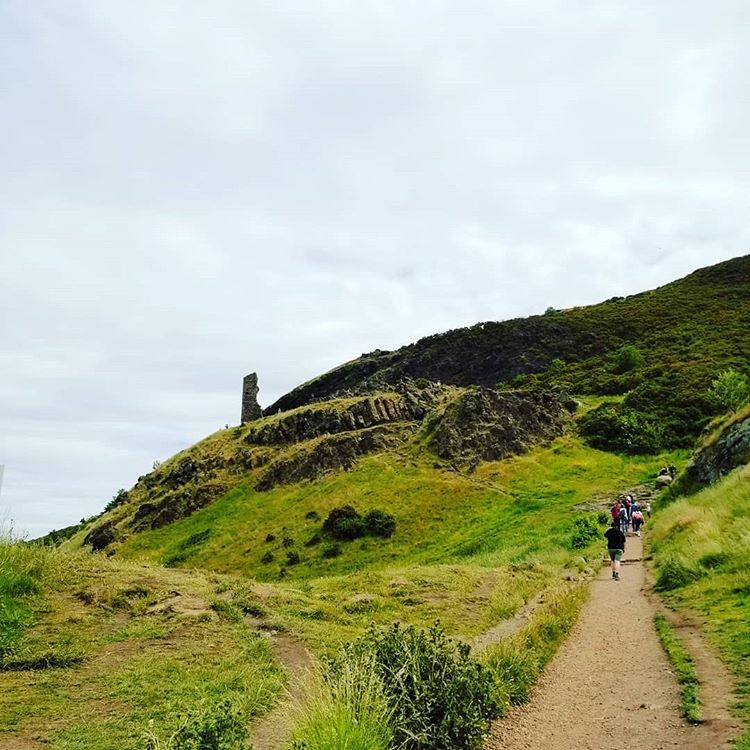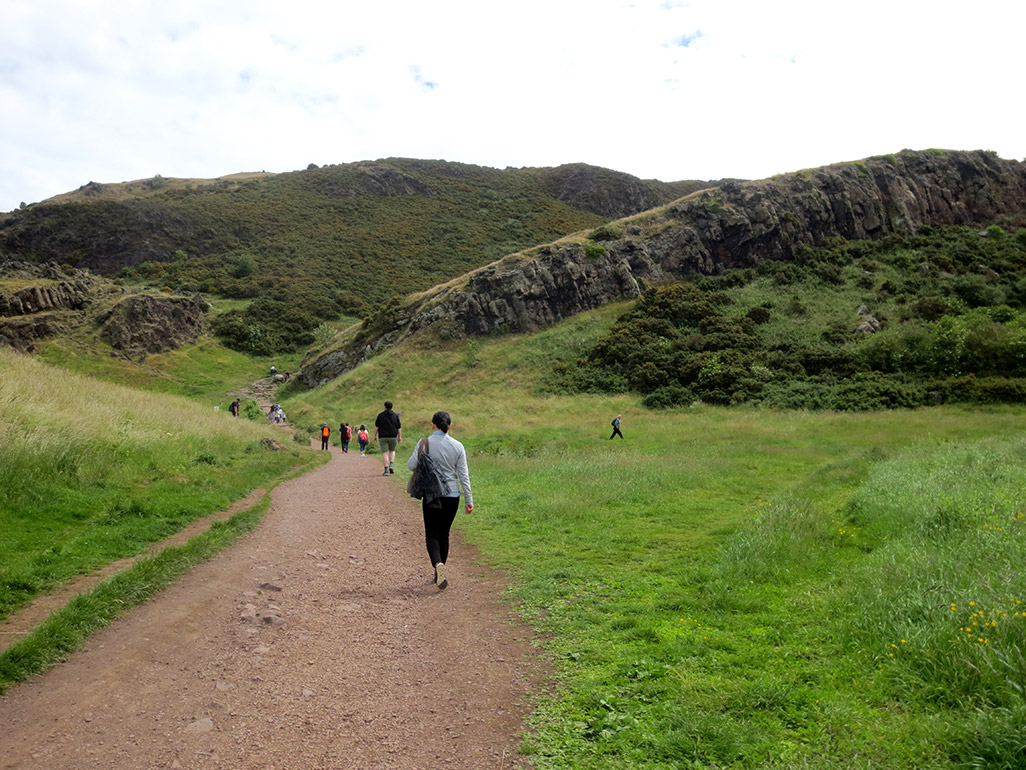 On the way we overheard English, Gaelic, French, Italian, German, and numerous other languages. No doubt all of us were grumbling about the same things as we clambered over the steepest parts, with loose gravel on rocks being the biggest hazard. But with careful footwork and a few stops to sit and rest, it wasn't much more exhausting than a trip to No Frills in January.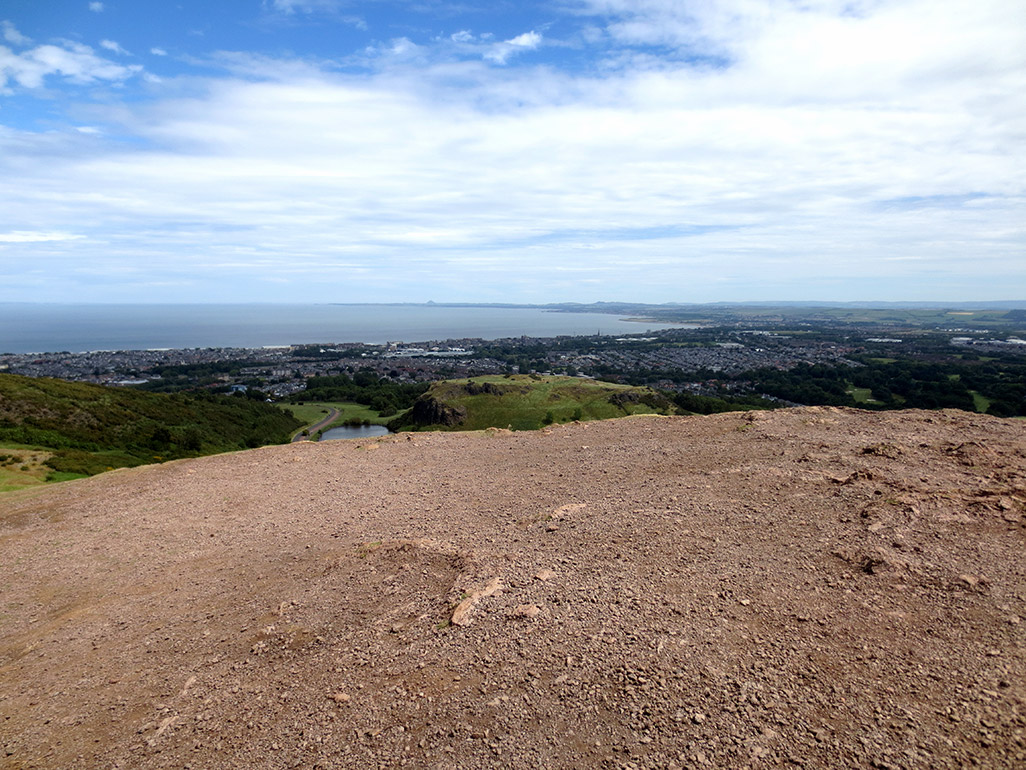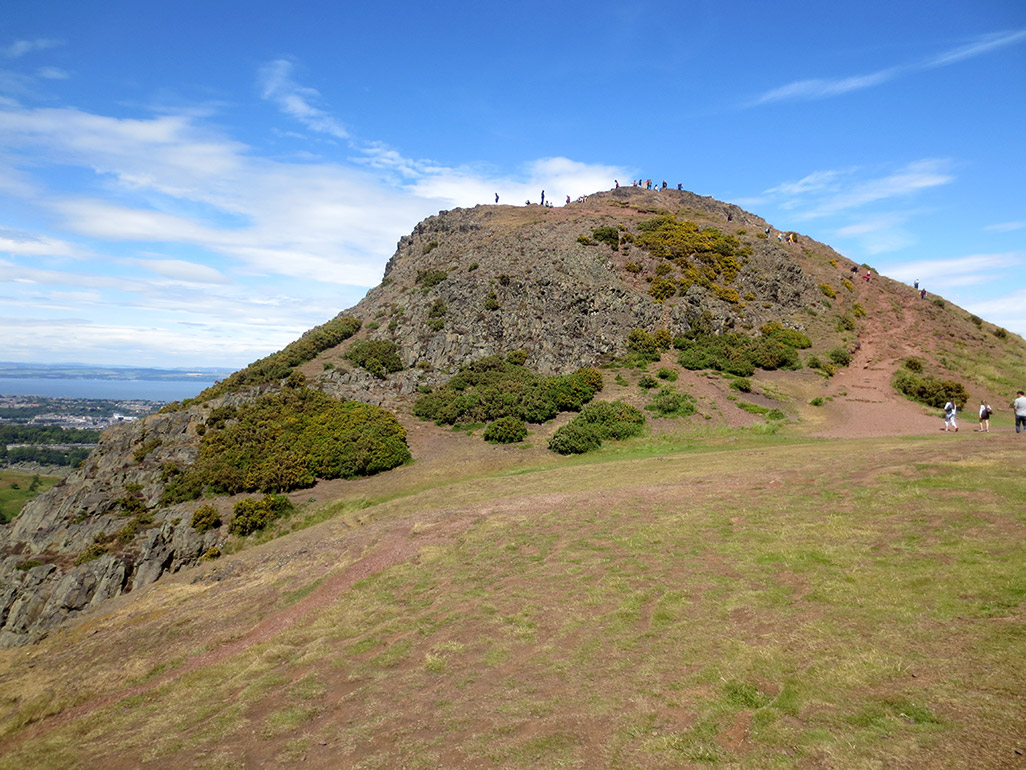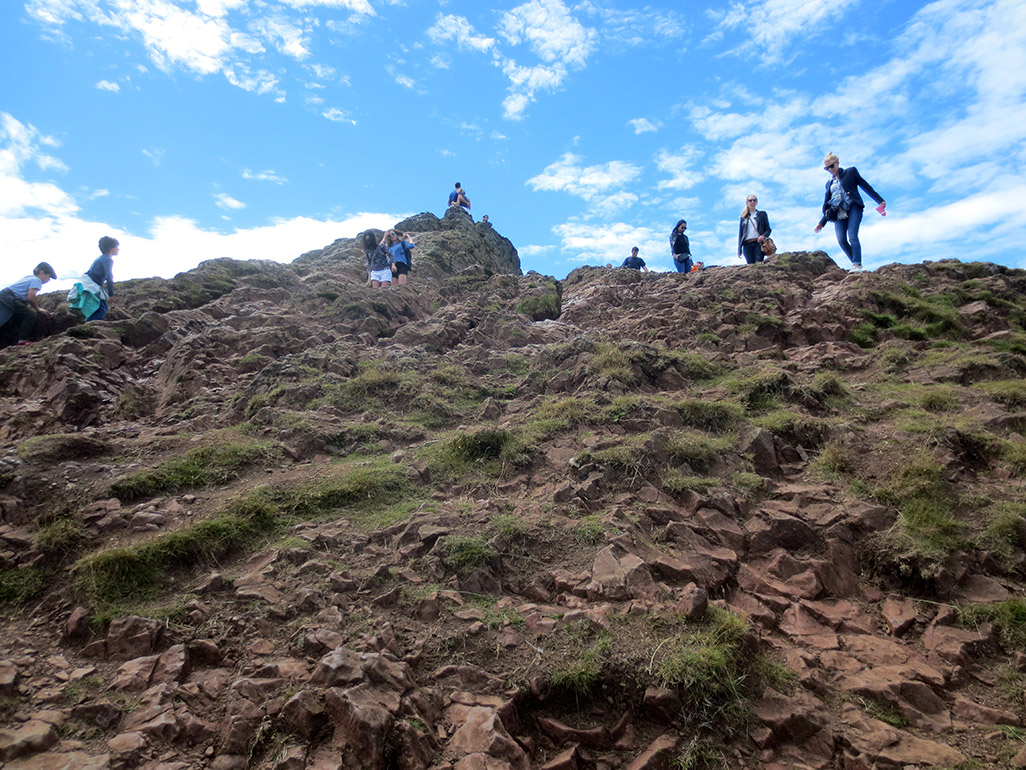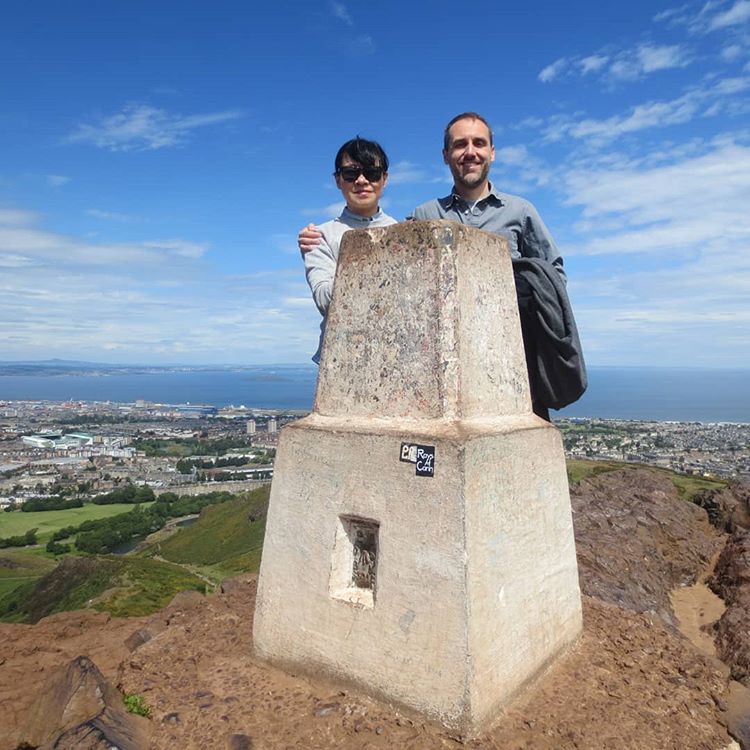 Once at the top, the views made the climb more than worthwhile.